I've read blog posts about this question before and thought that it was clever, so I'm copying  borrowing the idea. (I'm honest). Here is the answer to WHAT'S IN MY PURSE?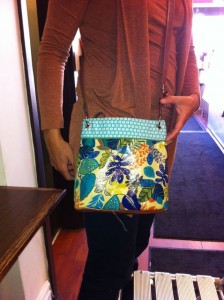 a) I want to talk about the purse first. It's from Target and was only $19.99. I am simply loving it. It's the perfect size and has all the colors that I want to wear this spring.
b) The Body Shop Plum Lip Balm called "Born Lippy". I'm impressed with the flavor, the texture and the color. #happy.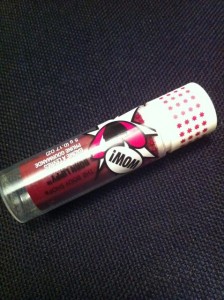 c) my Iphone. OMG – if my phone wasn't in my purse I wouldn't be able to leave the house!!
d) my keys (naturally) which now has a Sobeys and Goodlife pass attached to it. What a brilliant concept. Bye Bye Membership card (which I always lost) and hello SWIPE.
e) my Michael Kors wallet which could be a purse on it's own. I've been enjoying this wallet for 2 years now but probably should buy one in a zippy color. (one day).
f) Mentos Gum called UP 2 U – 2 flavors, 1 pack, you decide. I'm a total sucker for new products so I picked up sweet mint and bubble fresh on my last trip to the States.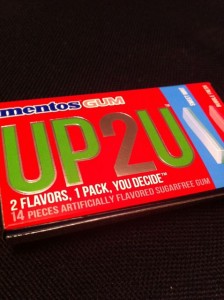 g) Floss. Can't live without my Oral B Satin floss. Thanks @ToothFairy1210 for always making sure I have a good supply!!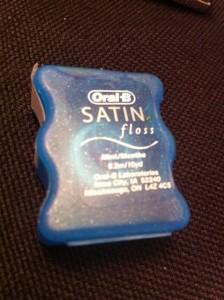 What else should I be carrying in my purse?:
a) a small point and shoot camera. I love my DSLR but kinda miss my point and shoot on occasion.
b) a pen
c) money. That's right – money.  I rarely have money on me and there are moments where I really need a quarter for a grocery basket!!
Now it's your turn. What's in Your Purse?