Well I've been to Ottawa a few times since the Fall and of course with each visit there's some new discoveries! Here we go…
a) Equator Coffee (412 Churchill)  just opened last week so it was the ideal place to meet my Ottawa Food Blogger friend.   I have no doubt that the neighborhood is going to embrace this coffee shop even though there's no shortage of coffee shops in the area! (which I found out from my other Ottawa Food Blogger Friend). In my opinion..the more the merrier.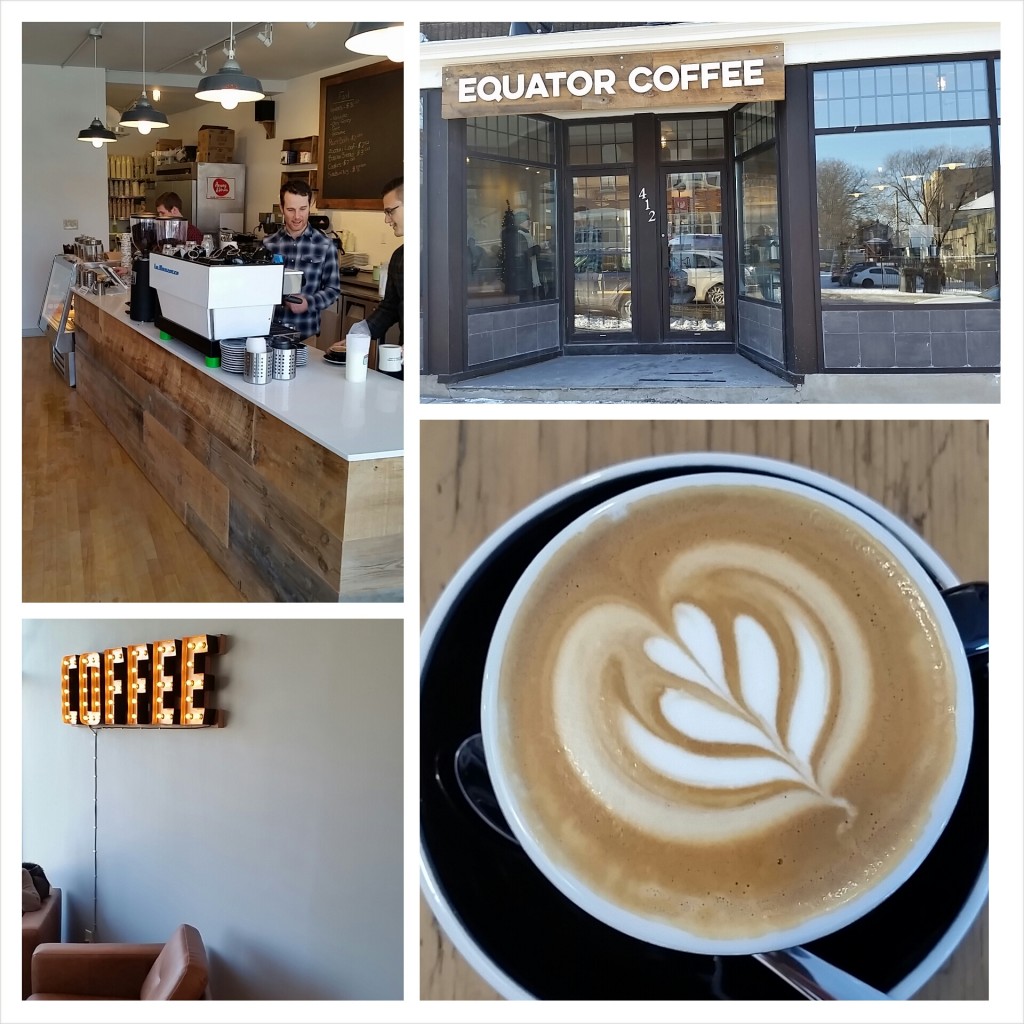 b) The Bacon Factory Burger Emporium: (154 O'Connor) Well any restaurant that has the word "bacon" in it – has my full attention. My mom and I happily split the burger that had the most amount of bacon in it. Hee Hee. PS this restaurant could have been a bar as it was full of guys. (see photo on far right)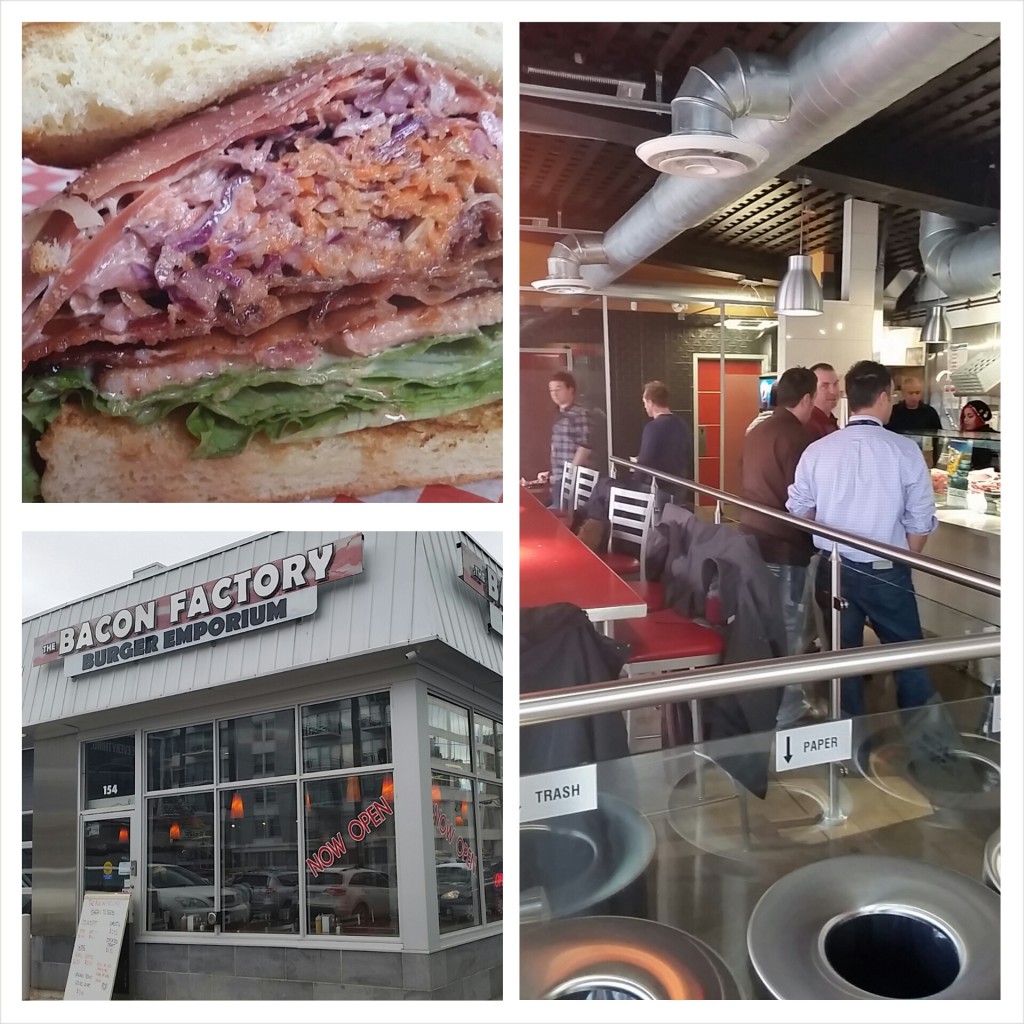 c) Red Door Provisions: (117 Beechwood) Oh what a quaint place. My mom ordered the scones which were light and fluffy and I HAD to order the pickled sriracha egg. I'm a total sucker for something different.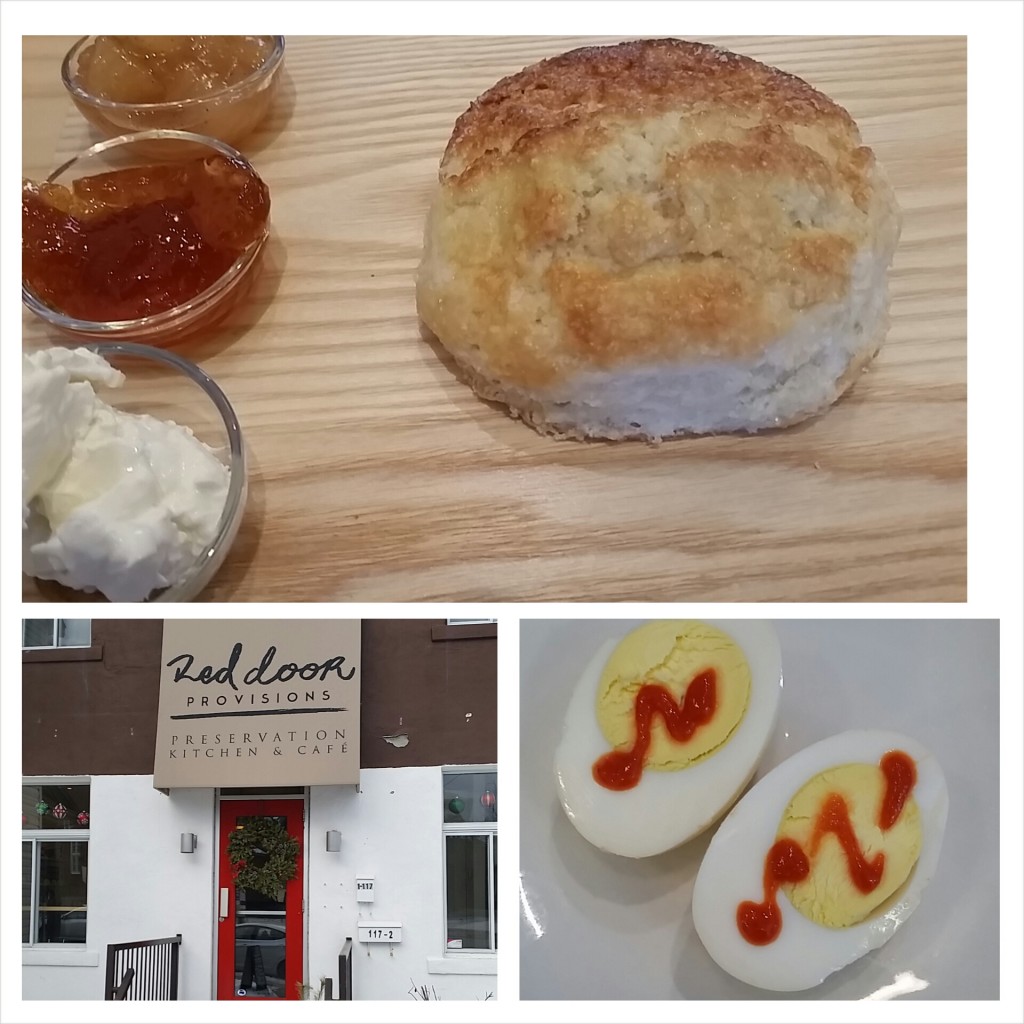 d) Ace Mercado: (121 Clarence) This new tequila bar that recently opened in the Byward Market is super cool.  The branding of this restaurant/bar is genius. You can tell that a lot of thought went into opening this restaurant.  If you are looking for a cool space to have a drink or for dinner, then this is your place.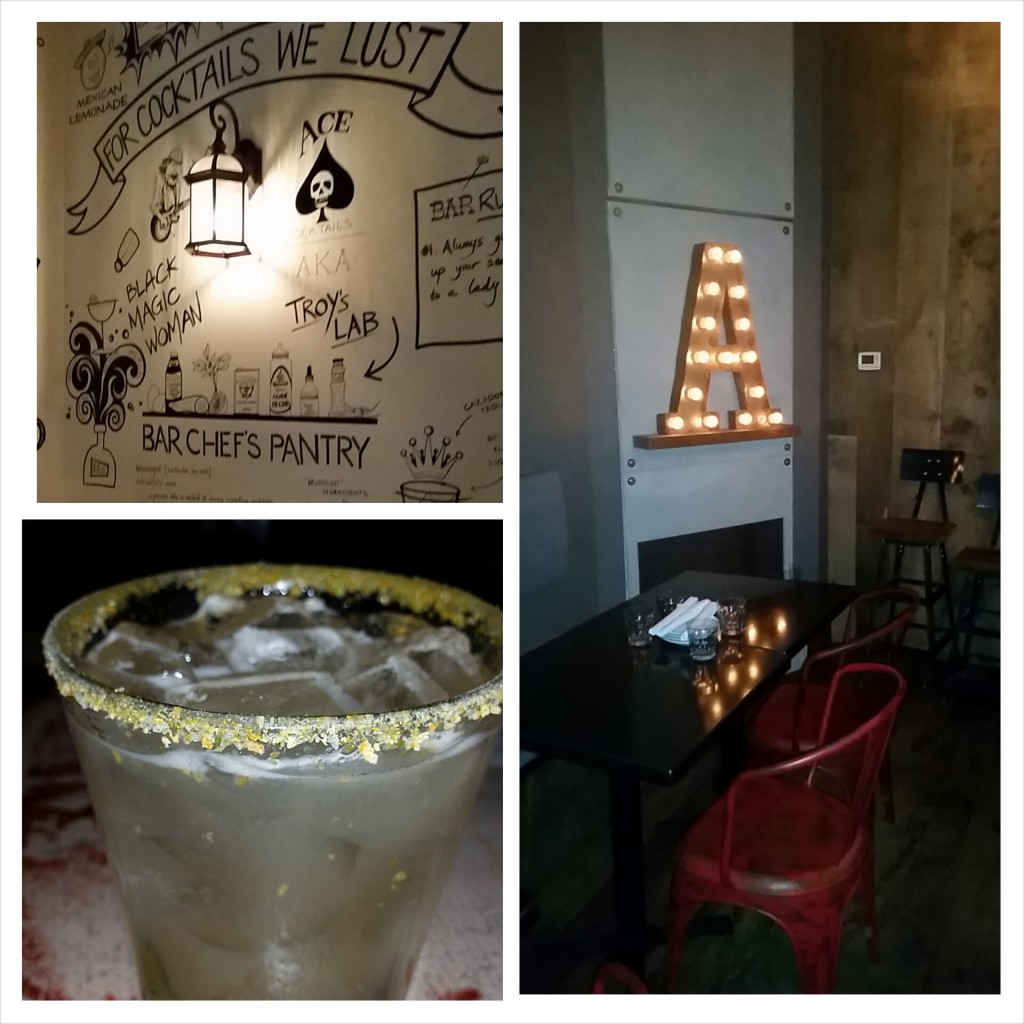 d) Grounded Kitchen & Coffeehouse:  (100 Gloucester) Discovered them on Twitter (big surprise) and was happy to receive my first coffee on the house because I followed them on Twitter. I love when a restaurant "gets" social media.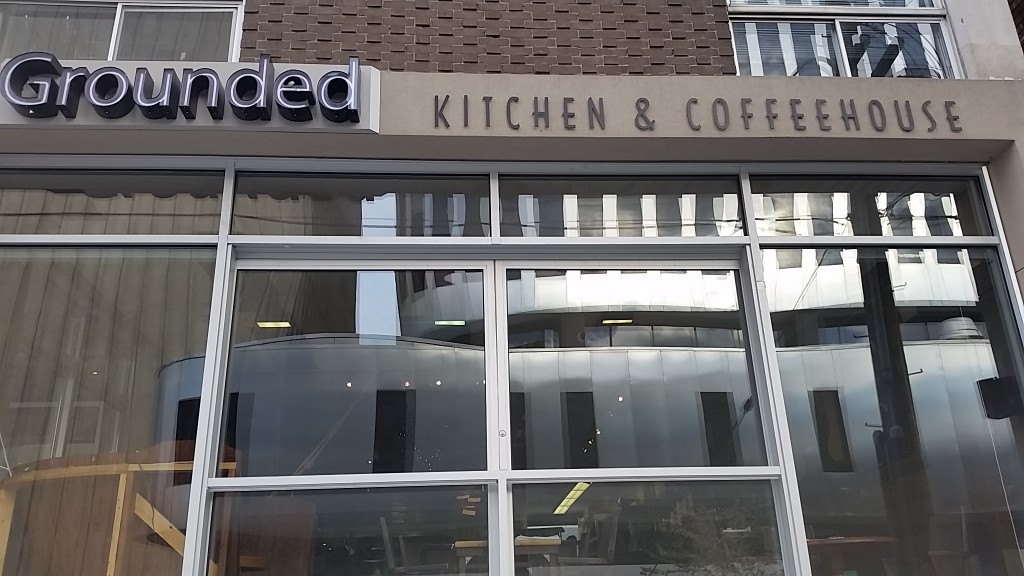 e) Holland's Cakes and Shakes:  (100 Armstrong) Can you say "Red Licorice Milkshake?". OMG.  Their sandwiches and pastries looked delicious but as always there's only so much I can eat!! Will have to return one day soon.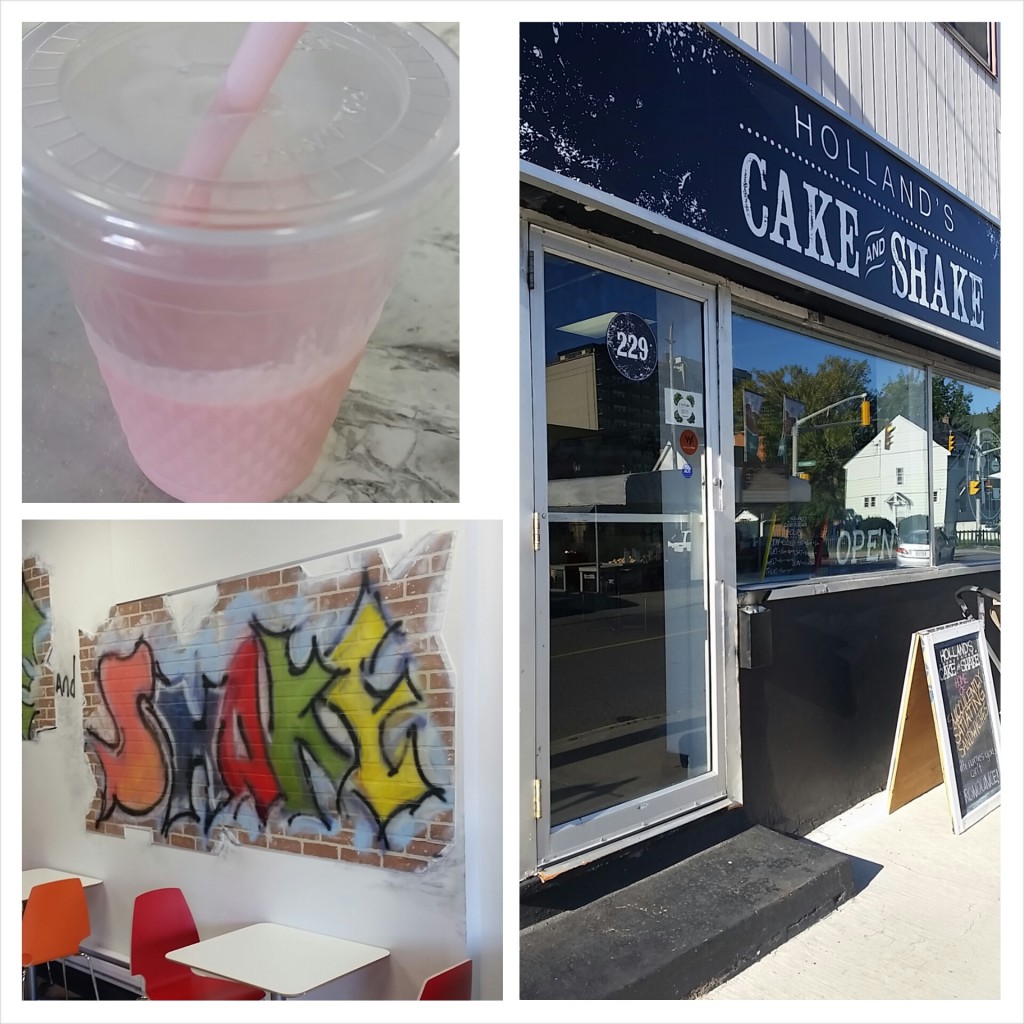 As always I love visiting Ottawa. I can't wait to visit again and find out what else has opened up!