Chanukah is just around the corner and I'm ready. (I think). I found my Chanuka decor thanks to my beloved new Brother Label Maker, and my tummy is ready too.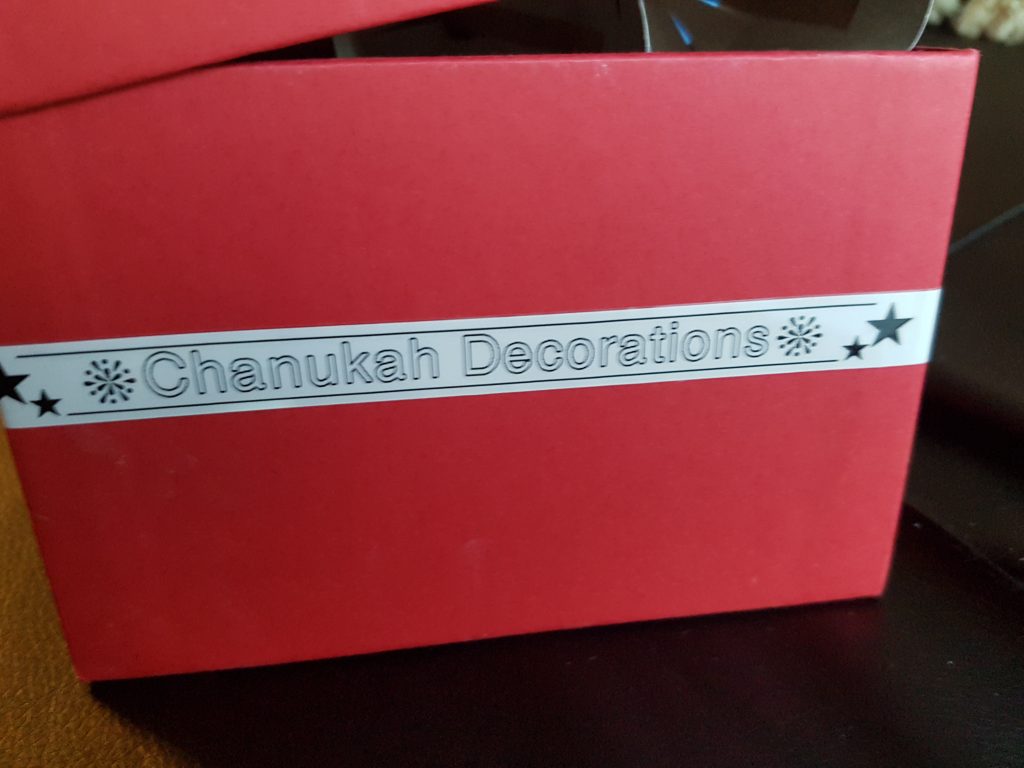 Of course I spent some time on Pinterest and found a few ideas to get me in the holiday spirit. In particular, I found this recipe for Chanuka Gelt Cookies!  The other day I made them and they were a HUGE hit. I'm sure I will be making another batch soon. It took only one bowl, a few ingredients and about 30 minutes to make (start to finish).
Chanukah Gelt Cookies (original recipe from www.bakingandmistaking.com)
Ingredients:
2/3 cup (150g) butter or margarine, softened (I used butter …of course)
3/4 cup (150g) sugar
1 egg
2 teaspoons vanilla
1 3/4 cups (220g) flour
1 teaspoon (5g) baking powder
1/2 teaspoon salt
Unwrap the chocolate coins. (not as easy as it looks but easier than unwrapping candy canes!!)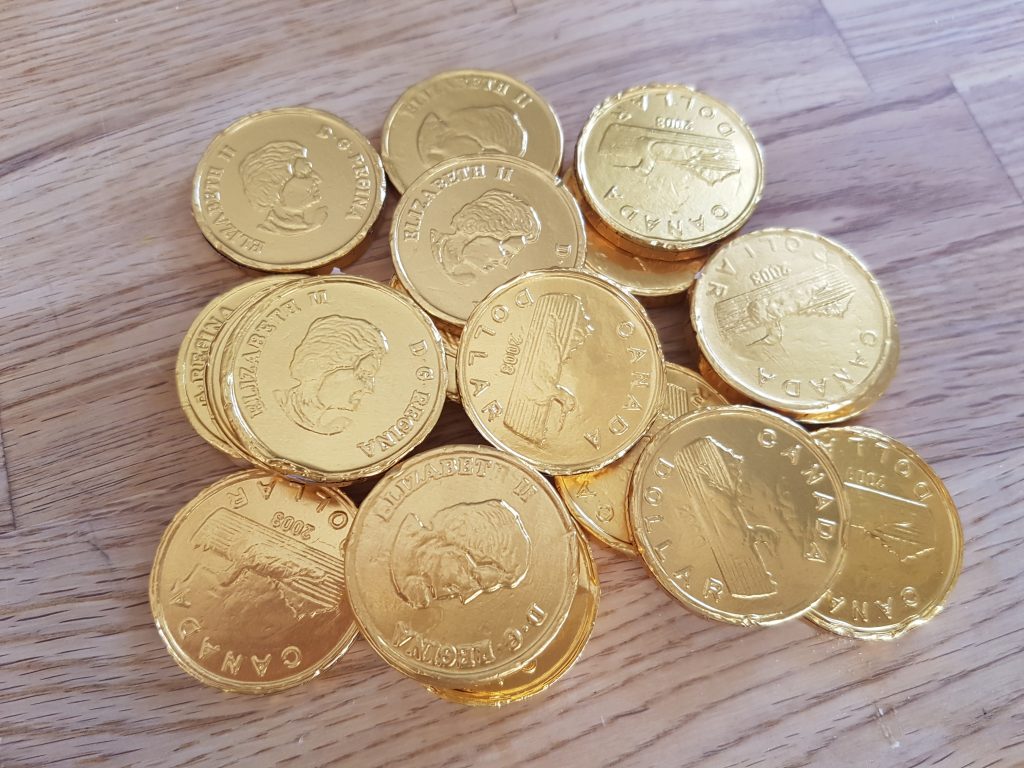 Beat together the butter and sugar until light and fluffy. Add in the egg and vanilla and mix until well incorporated. Add the flour, baking powder and salt and mix until the dough comes together. I then placed the dough into the fridge for an hour. (a tip I learned from Sally's Baking Addiction)
Roll the dough into a ball and flatten into a disc. Then place the disc, well spaced apart, on an ungreased baking sheet OR  put the dough into a muffin tin sprayed with Pam. This is a new kitchen hack that I learned that will prevent the dough from spreading too thin.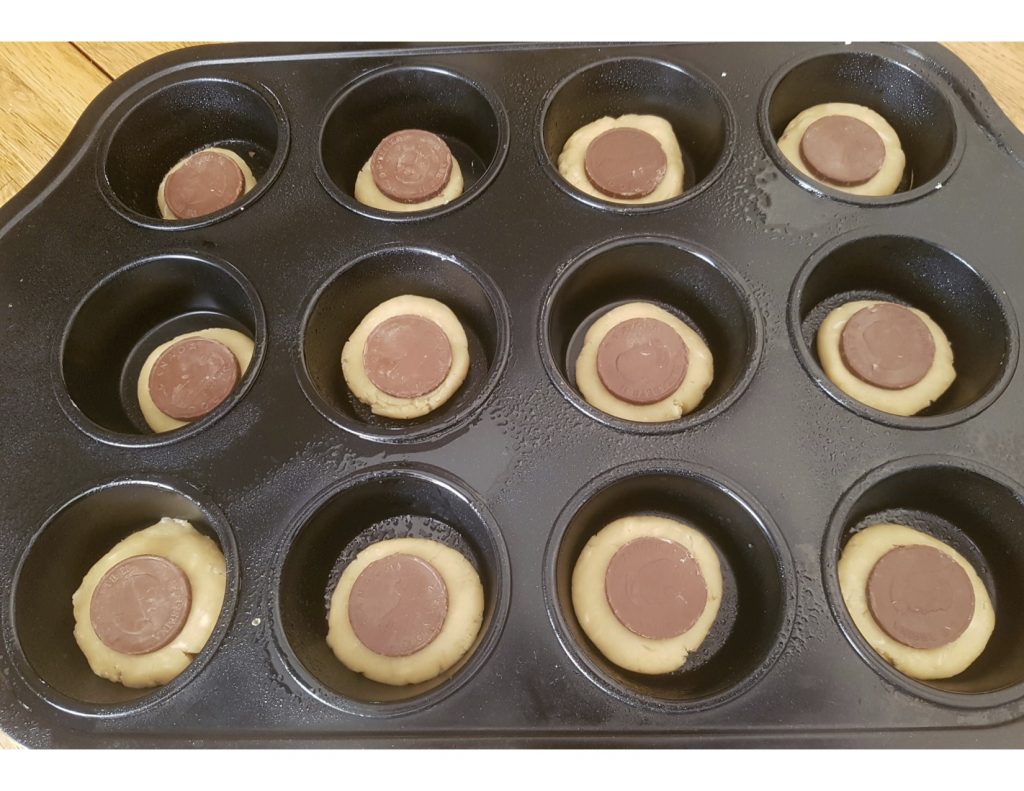 I then pressed the gelt (chocolate coin) into the centre of the cookie and placed it into the oven at 350 F for exactly 9 minutes. The edges were slightly brown but the centre was pale and puffy (and perfect)
Let them cool before removing them from the tin.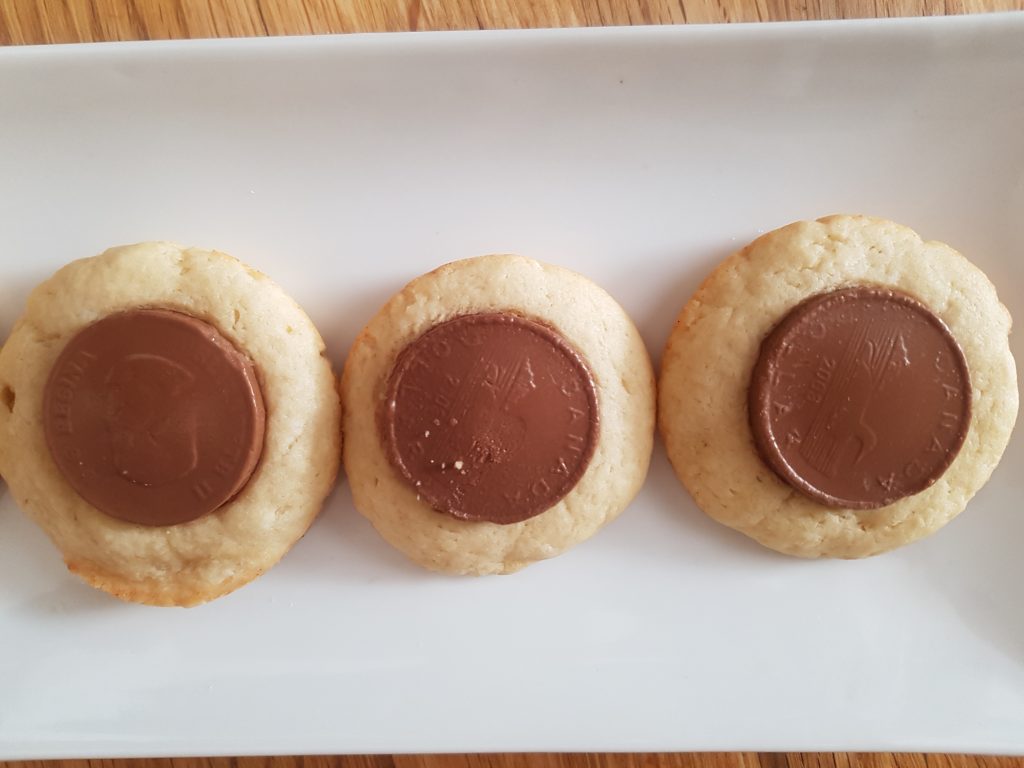 Other cool chanuka ideas (thanks Pinterest) that I'm going to attempt include these adorable Cheese Dreidels. How cute!! Loved this idea but something tells me I'm not going to be successful. Time will tell.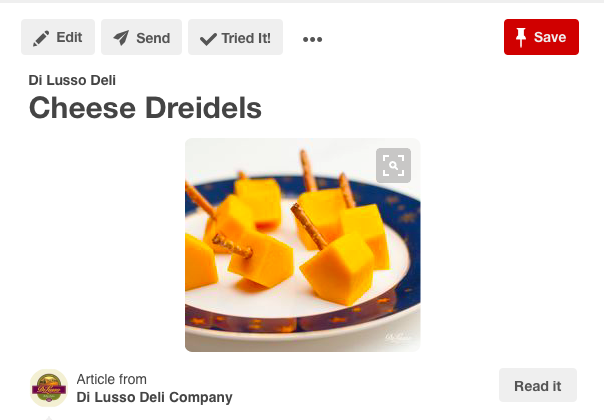 These cute napkin rings.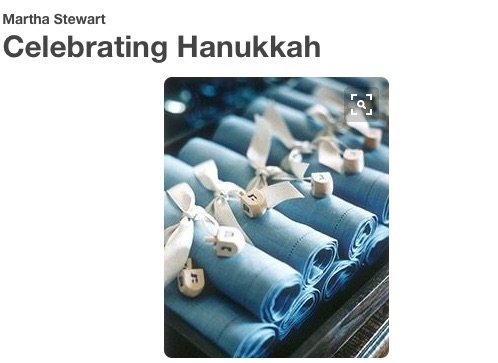 Wishing everyone who celebrates, a wonderful Chanuka. May light and peace fill these 8 days.