I read a blog post this week from Glimmer Life and had a good chuckle when I read the following line:  "I basically designed my whole house around inspirational pics on Pinterest". I left a comment on her facebook page that my entire menu is curated from Pinterest. Seriously.
Here's a few recipes I tried last week that I found on Pinterest!
Pesto Salmon and Italian Vegetables in Foil Packets (click here for the original recipe by www.cookingclassy.com
1 lb of trimmed and washed Green Beans
4 pieces of Salmon
Pesto (I made my own – click here for an easy recipe)
Directions:
1. Cut tin foil into 4 large squares.
2. Take a handful of green beans and place it in the middle of the square.
3. Take the salmon and place it on top of the green beans.
3. Spread the pesto over the salmon.
4. Wrap the packet up and bake in a 350 degree oven for 30 minutes
FINAL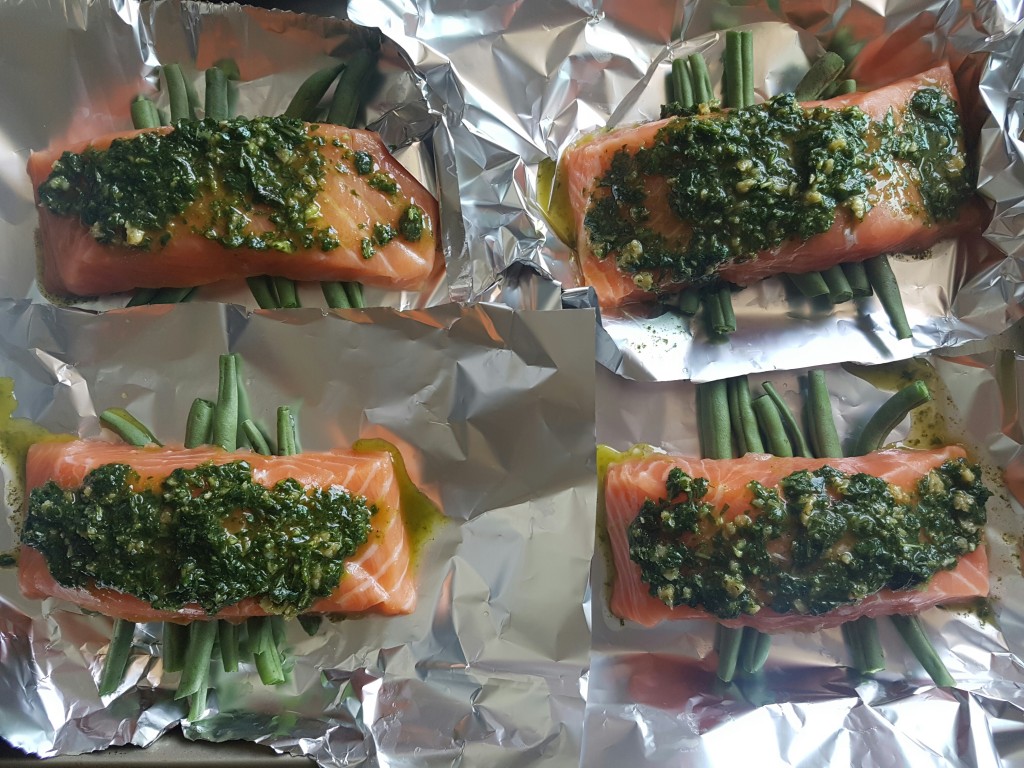 Zucchini Boats ..the original recipe by www.domesticsuperhero.com can be found here). please note: I improvised a lot!
1. Take 4 zucchinis and scoop out the inside to make a "boat"
2. Spread some pizza sauce in the "boat"
3. Sprinkle with shredded cheese and oregano.
Bingo – you have a side dish for the salmon.
FINAL RESULT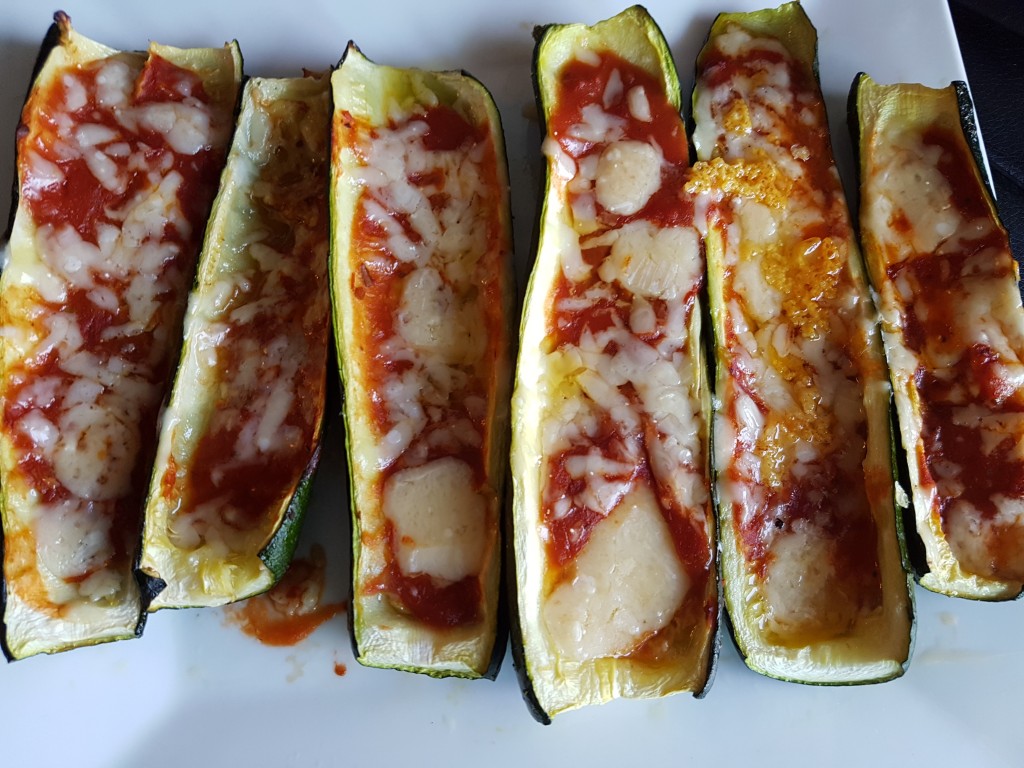 As for dessert….Apple Pie Bites:
It really was a simple recipe (um ….3 ingredients)  but I messed up the directions and it looked NOTHING like it was suppose to. However my guests did not notice as they didn't see the original recipe.
The original recipe from www.cakescottage.com can be found here . (please click on the link so you can see what it was SUPPOSE to look like)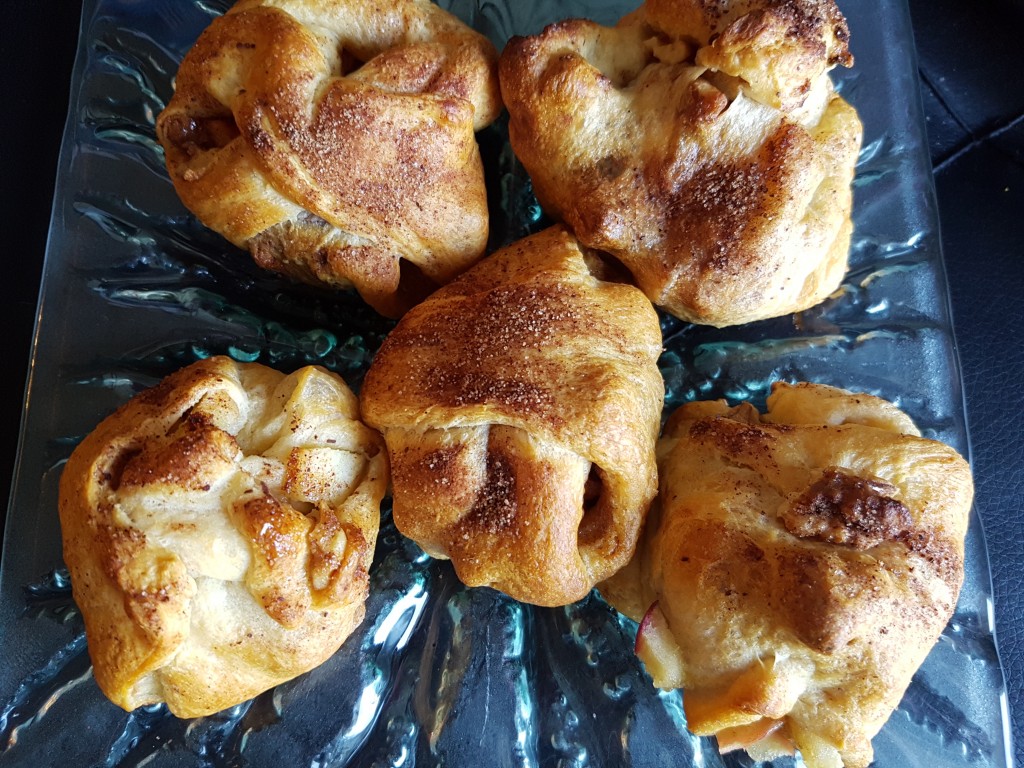 Happy Cooking!