I was tired of my standard salmon recipes, so I did some research on the internet and found a new recipe that appealed to me. I love how easy it is to find a new recipe these days. Long gone are the days where I use to sit at the kitchen table sifting thru 6 cookbooks. (or more)
The recipe only included a few ingredients and sure enough..I had most of them in my fridge and pantry.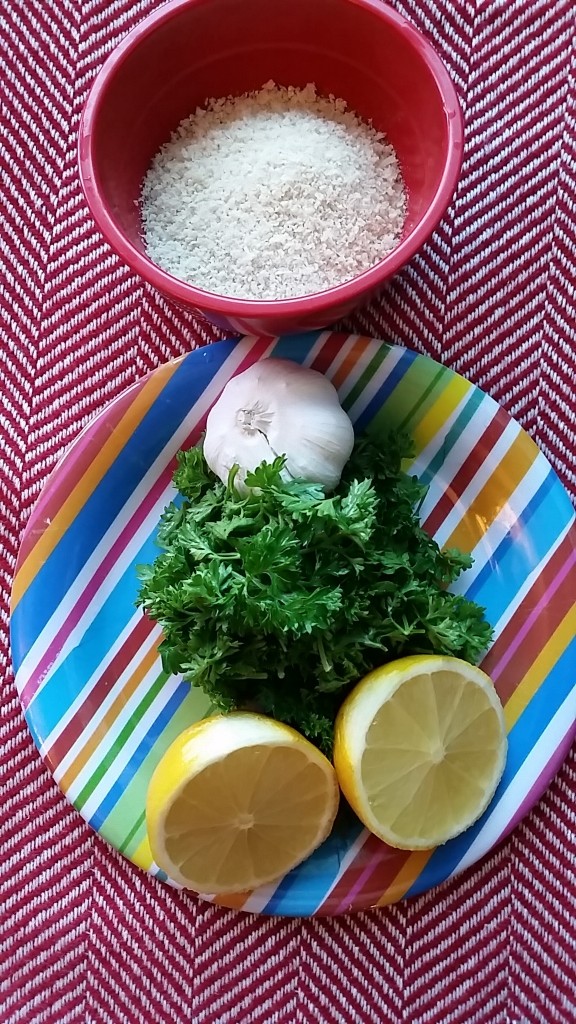 Here's the official recipe for Garlic Panko Salmon (from www.primaverakitchen.com. I used half of the recipe (errr..the ingredients) and then used my own method. Keep reading!!
Ingredients
For the Salmon
518g salmon fillets (I bought a big slab of salmon from Costco)
Salt and pepper
1 1/2 tablespoons of Dijon
1 tablespoon of honey
For the Garlic Panko
2 tablespoons olive oil
4-6 cloves garlic, minced, depending on how garlicky you like it
¾ cup panko crumbs
1 tsp lemon zest
1 teaspoon parsley, chopped (I used more…lots more)
Sea salt and fresh ground pepper
Instructions (according to momwhoruns!)
Preheat oven to 375 F degrees.
Spread the dijon mustard and honey onto the salmon.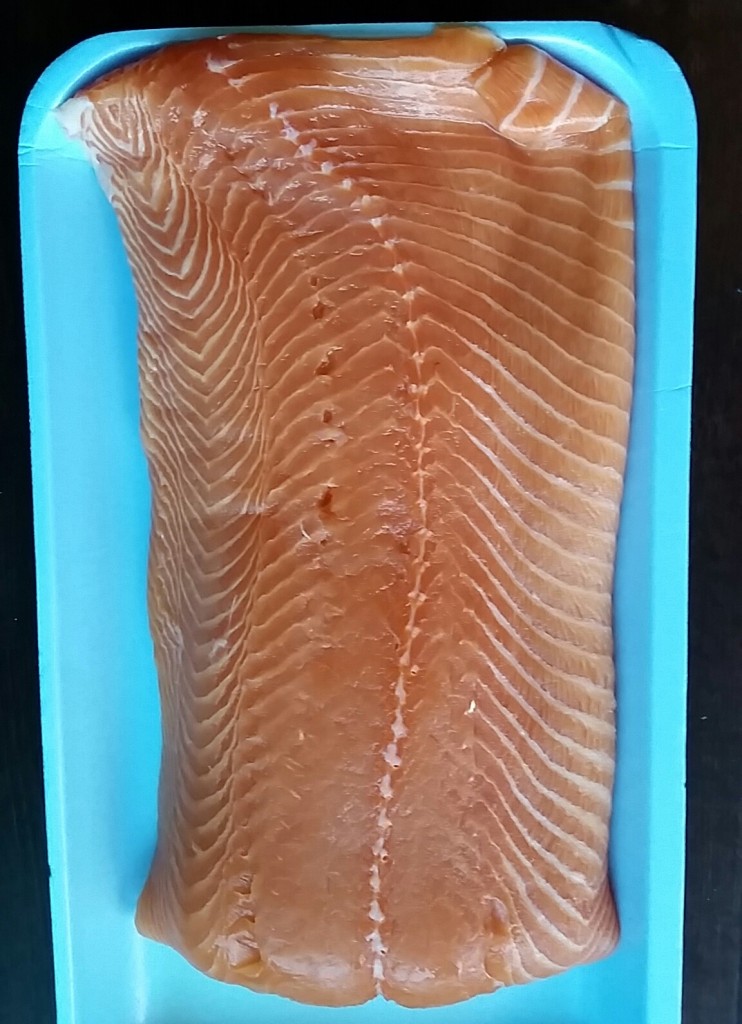 3. In my Cuisinart Food Processor – I whizzed up the parsley, lemon, garlic and panko bread crumbs.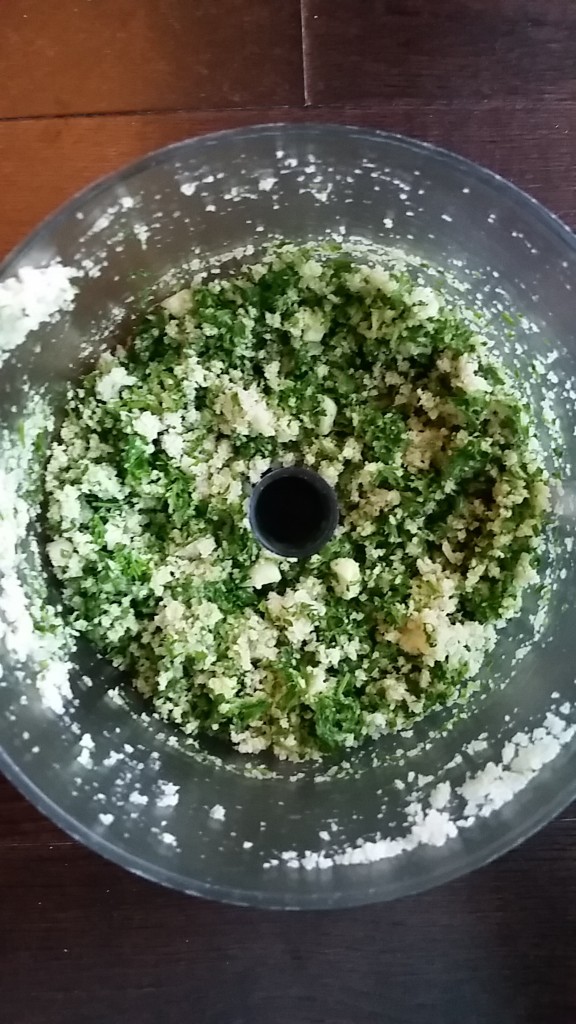 4. Spread this mixture over the salmon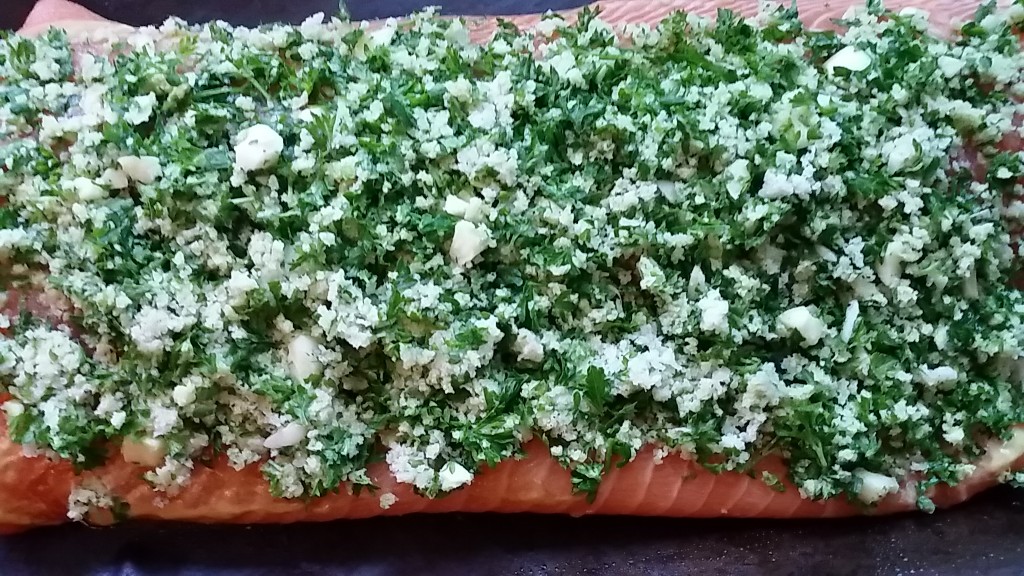 5. Bake for 30-40 minutes (depending on the size of your salmon)
6. Serve Warm!
Happy Cooking.