The CNE Media preview is one of my favourite events of the year. Especially the food. That doesn't come as a surprise to you, right?  Indeed I cheated on my low carb diet. I just had too!!
Here's just a few items that you will find at the CNE this year!!
1.) The Big Pickle Dog – Sadly I didn't get to try it but I will as I'm planning a second visit to the CNE. #onevisitisntenough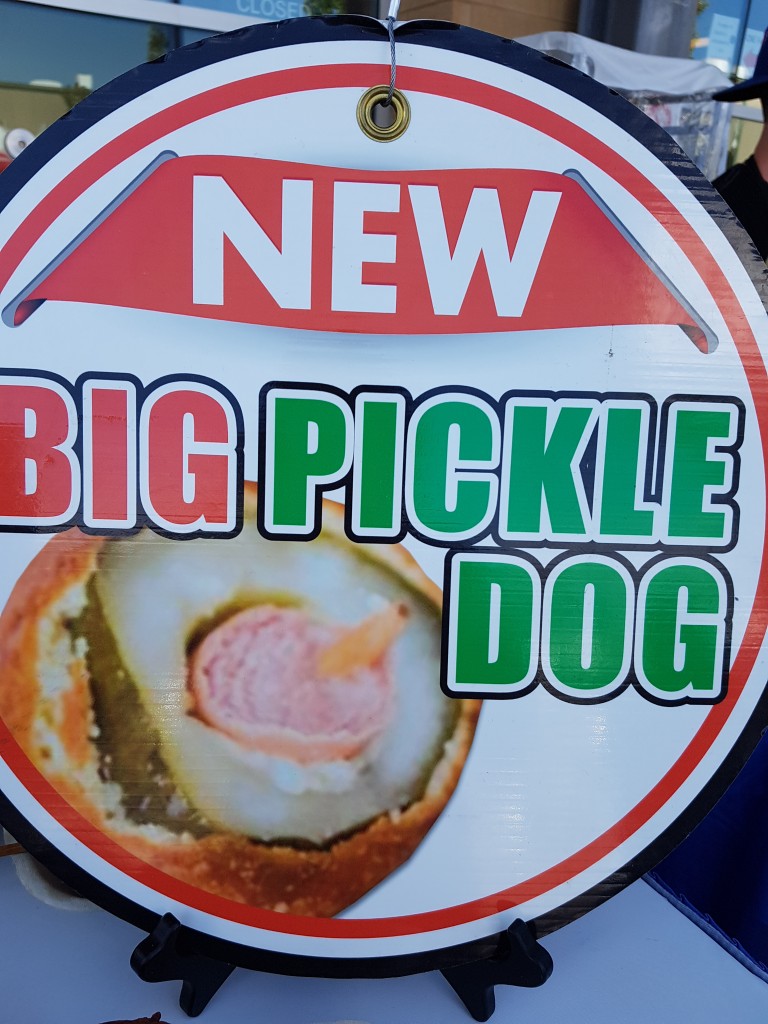 2.) The Chocolate Diablo – Vanilla soft serve coated in cookie crumble, cocoa puffs and wasabi peas with a sriracha caramel drizzle. I loved it. Something about the crunchy and sweet and savoury combo, really appeals to me!!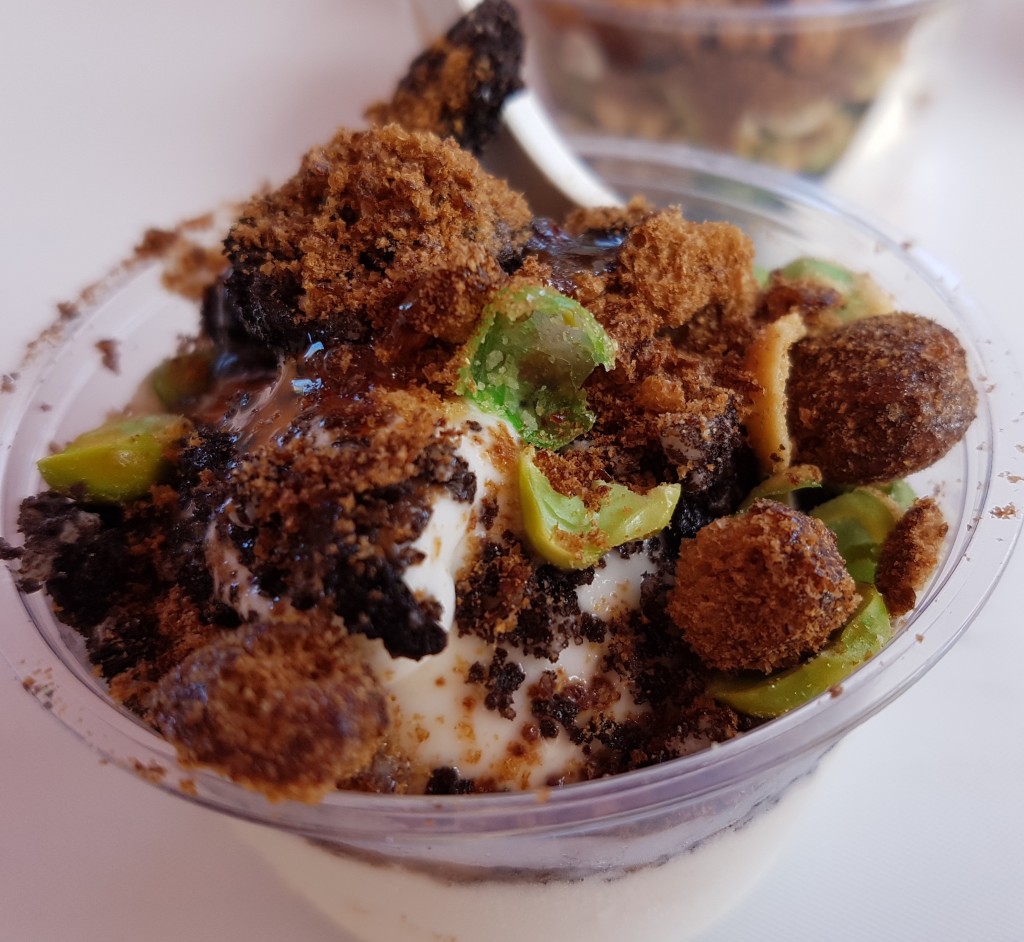 3) The Cartoon Dog – No doubt there was a trend this year to sprinkle cereal on many different items! Trust me – I'm ok with it.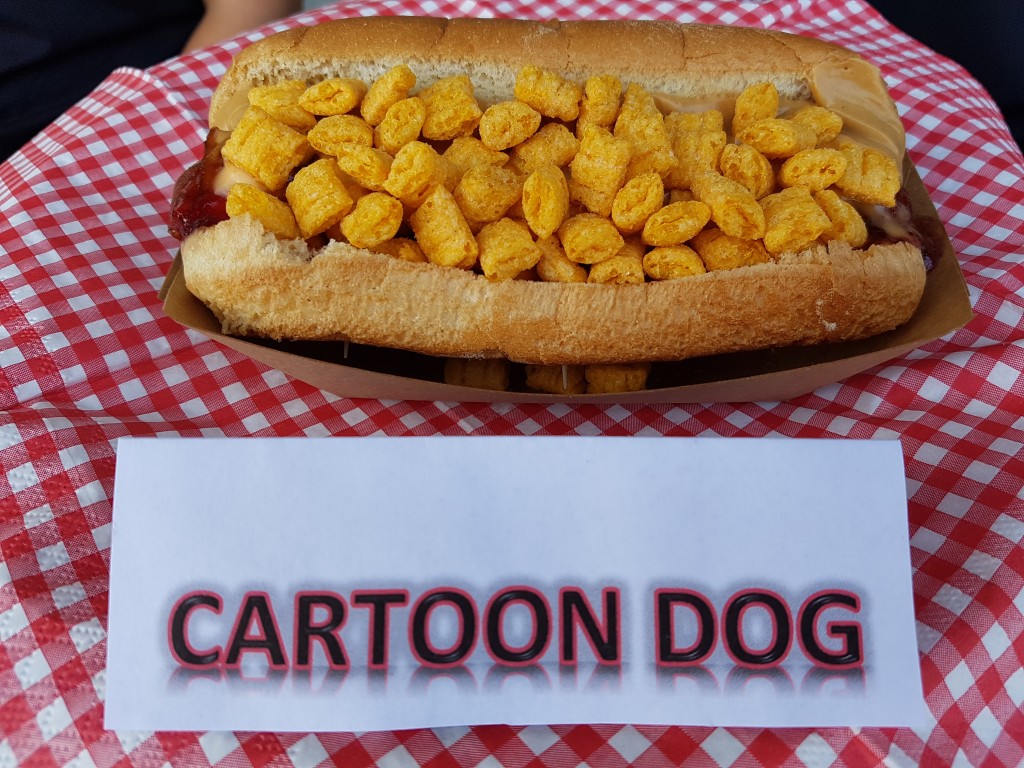 4) Blueberry Pie Milkshake: I didn't try it but it sure did look pretty!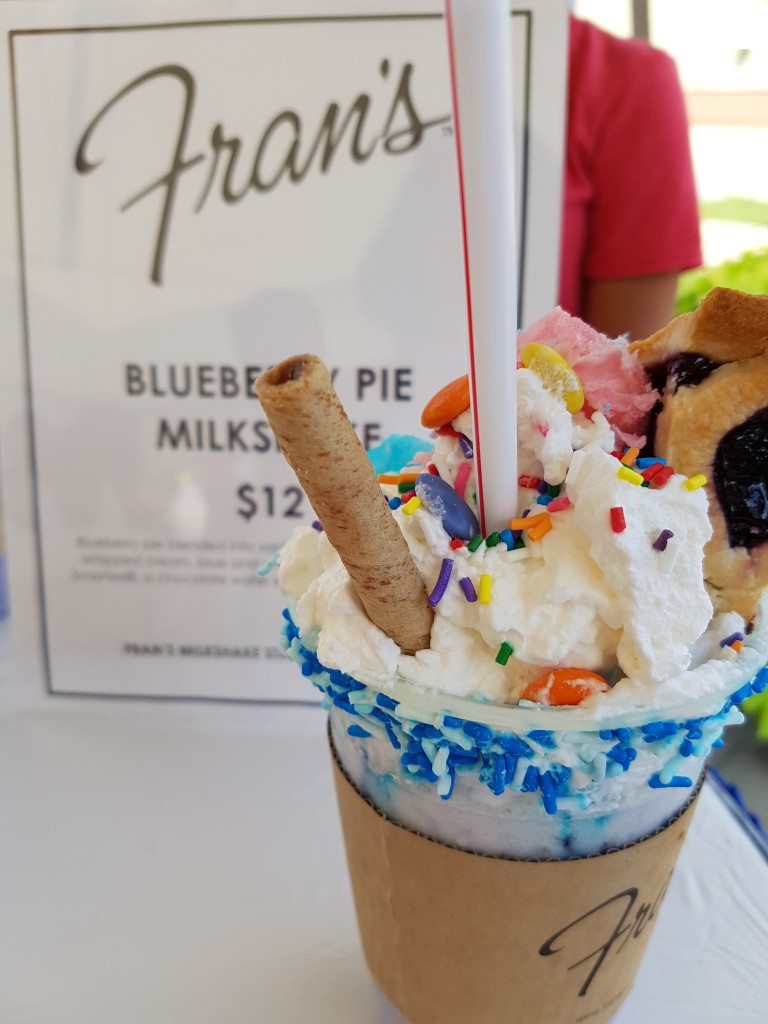 5) Deep Fried Butter tart: This was decadent AND brilliant too!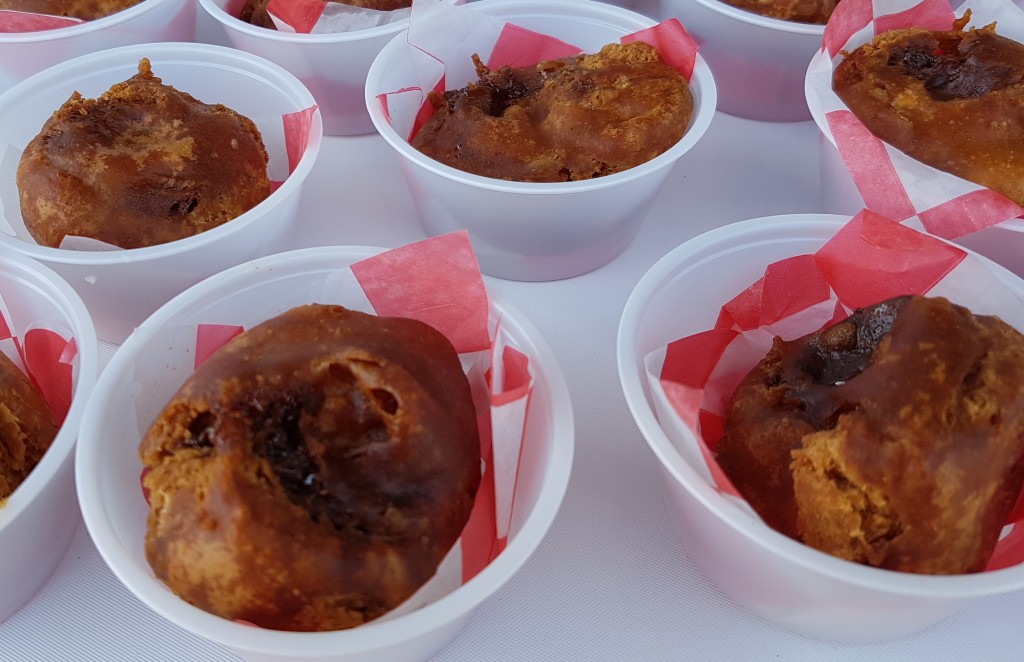 6) Try to imagine a traditional cheesesteak between a chocolate eclair, topped with bacon, whipped cream and chocolate icing.  Yes – this exists. Talk about creativity!! P.S  this can be found at Philthy Philly's in the Food Building).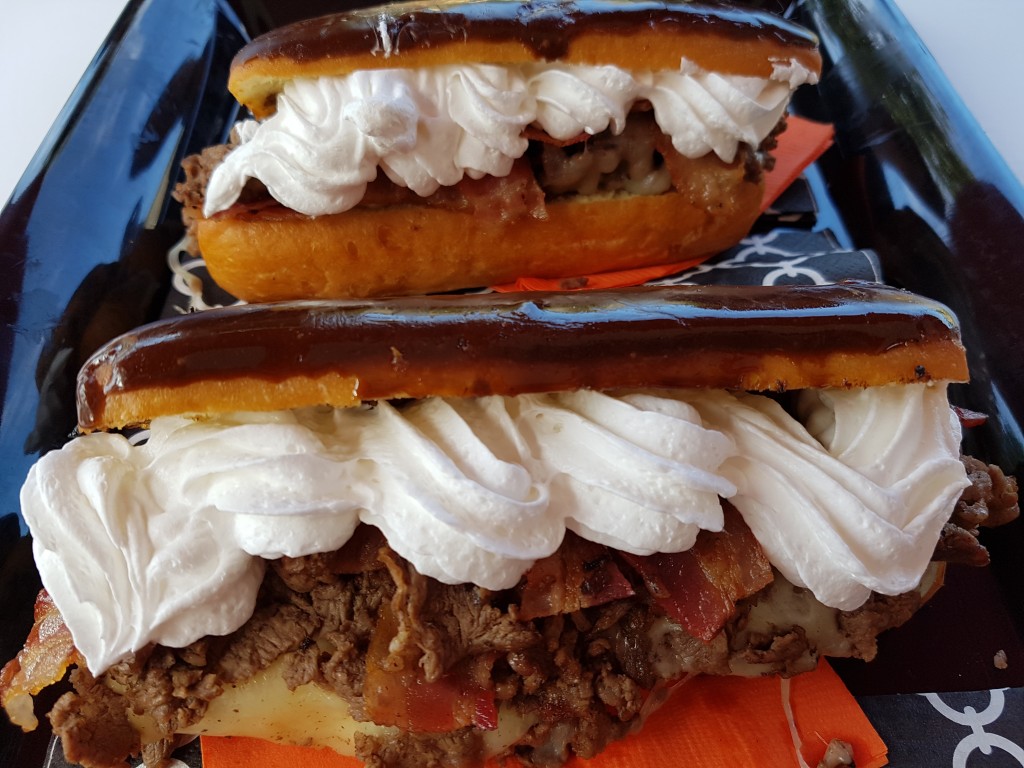 7) Tim Hortons Froot O's Donut: Bring it on!!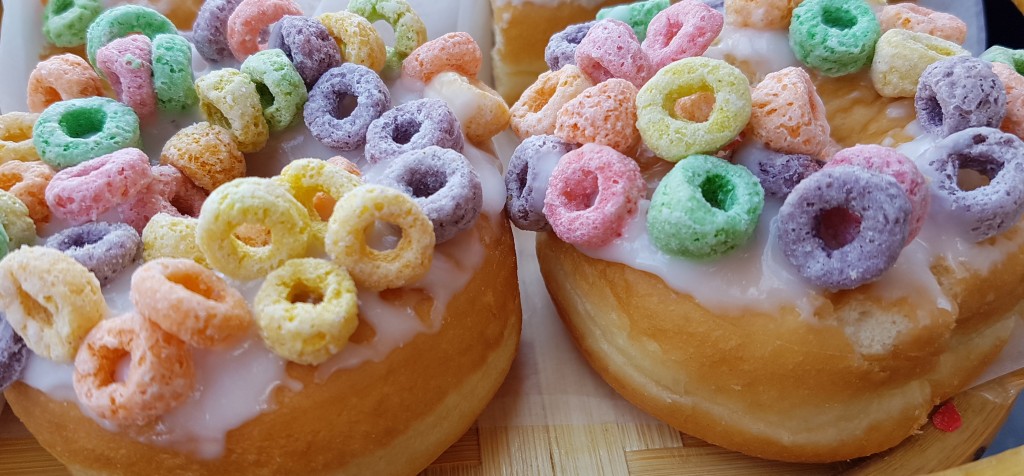 8) Canadian Bacon Taco – this was probably my favourite. NO CARBS and freaking delicious. Way to go Bacon Nation!!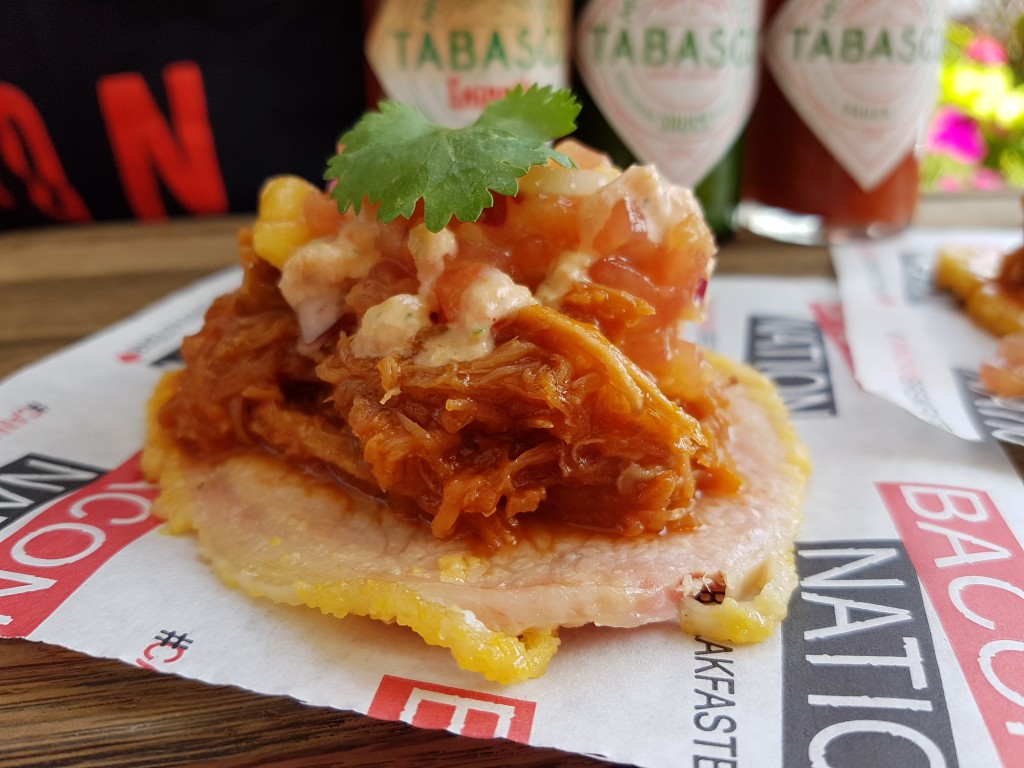 9) Deep Fried Peanut Butter Cups: What can I say? I like anything deep fried and anything that involves a Peanut Butter Cup.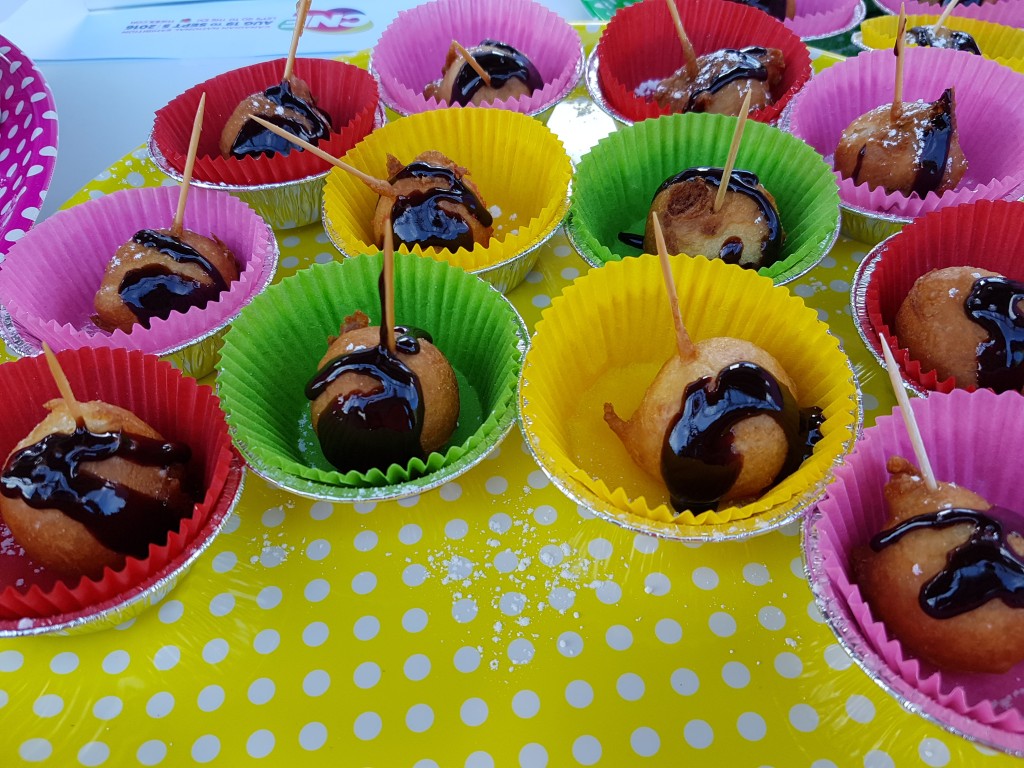 10. Chimney Stax is offering a frozen yogurt dessert in one of their famous rotisserie-baked breads. See…. not everything I eat was fried!!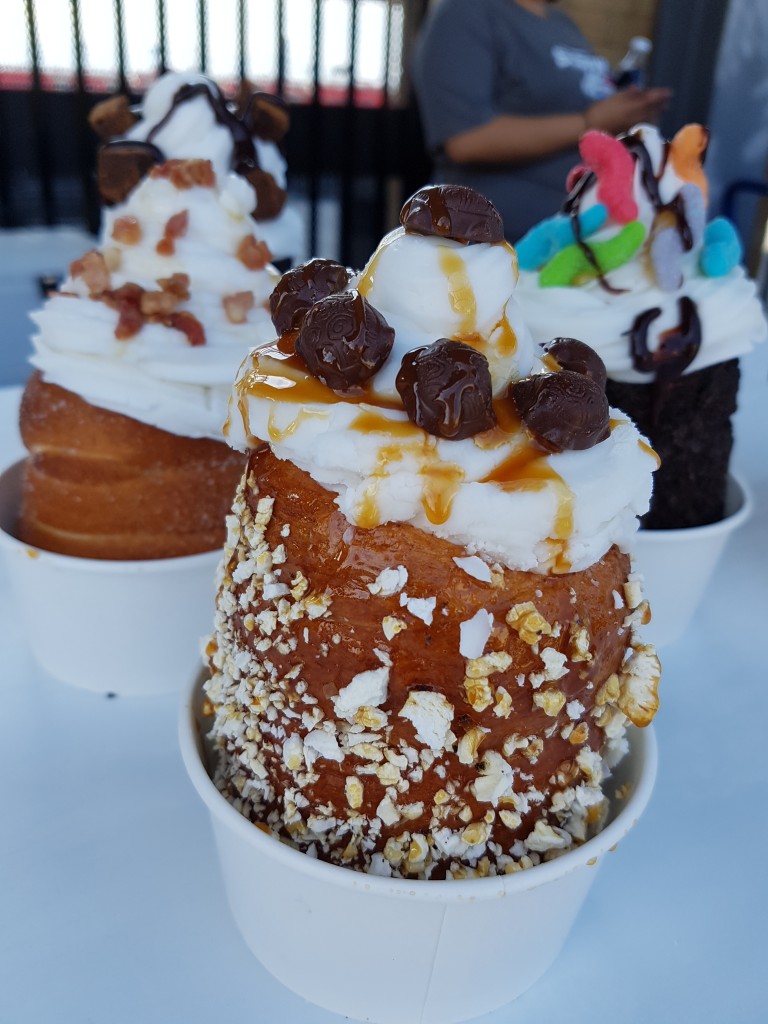 By the way,even though food captures my attention, I have to admit these giant prizes captures my attention too.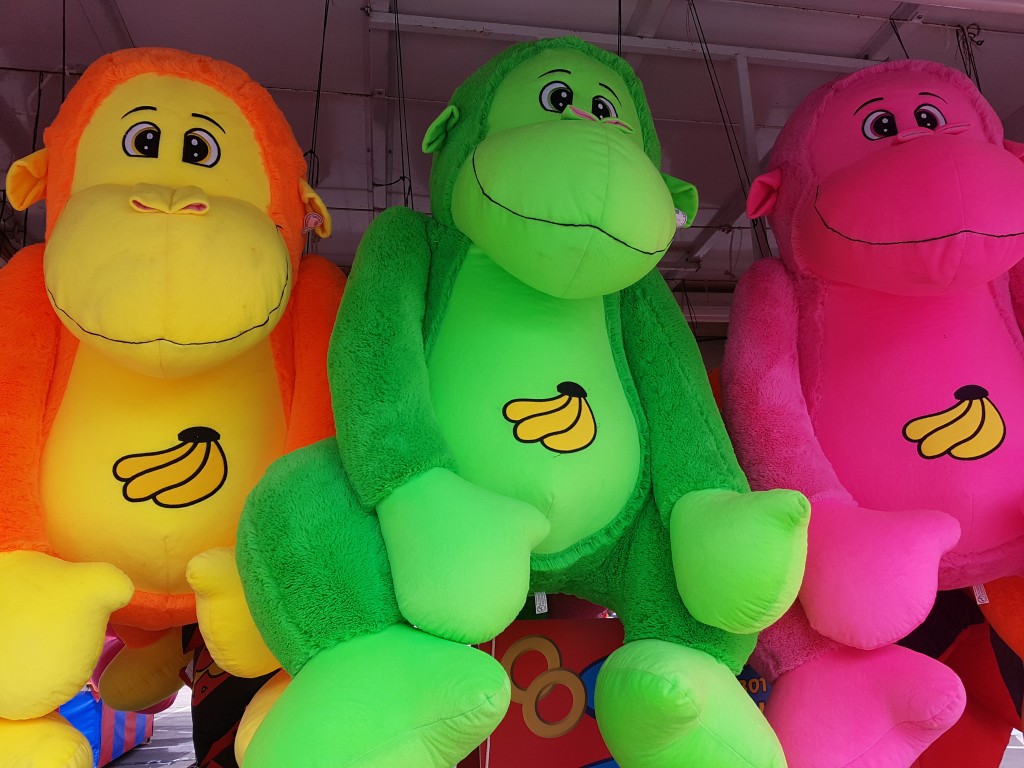 For more information:
CNE – Aug 18th to Sept 5th, Exhibition Place, Toronto
Website: http://theex.com
Hours: http://theex.com/main/hours
Tickets: http://theex.com/main/guest-info/tickets/ticket-prices