I'm new to the world of camping. Last year, we tried it (read more by clicking here) and decided that we should go camping again seeing as we had invested in all the equipment.
I found myself asking more experienced friends for their favourite campground that was close to Toronto and Sibbald Provincial Park kept coming up in conversation.
Therefore I picked up the phone and dialled 1-888-668-7275  and booked the last camp site available on July 16/17 that had an electrical outlet. FYI –  we booked campsite 902 that was close to three things: the store, the beach, the comfort station
The only reason I use this outlet is to charge my phone. Is that bad? We didn't use it to blow up the air mattress this year and just brought yoga mats instead. Not sure if this was the wisest move. LOL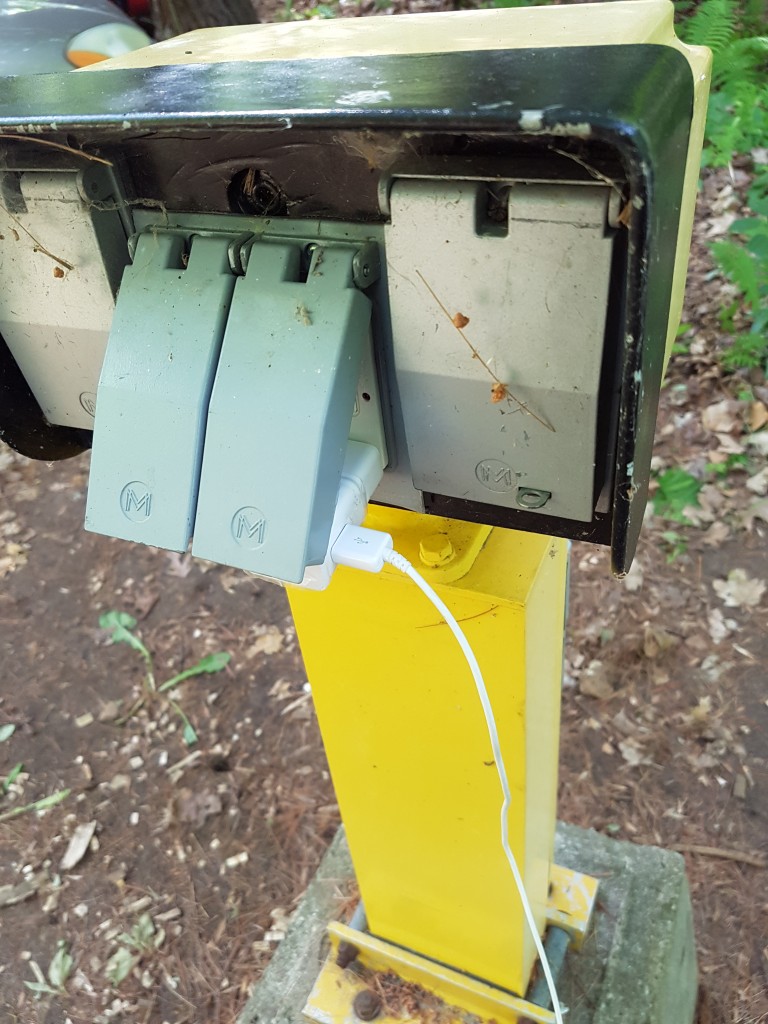 Our Coleman tent that was purchased at Canadian Tire last year, still goes up in 10 minutes. It's brilliant. I will admit that I'm not putting it up but I believe even I(who has "manual phobia") would be able to do it.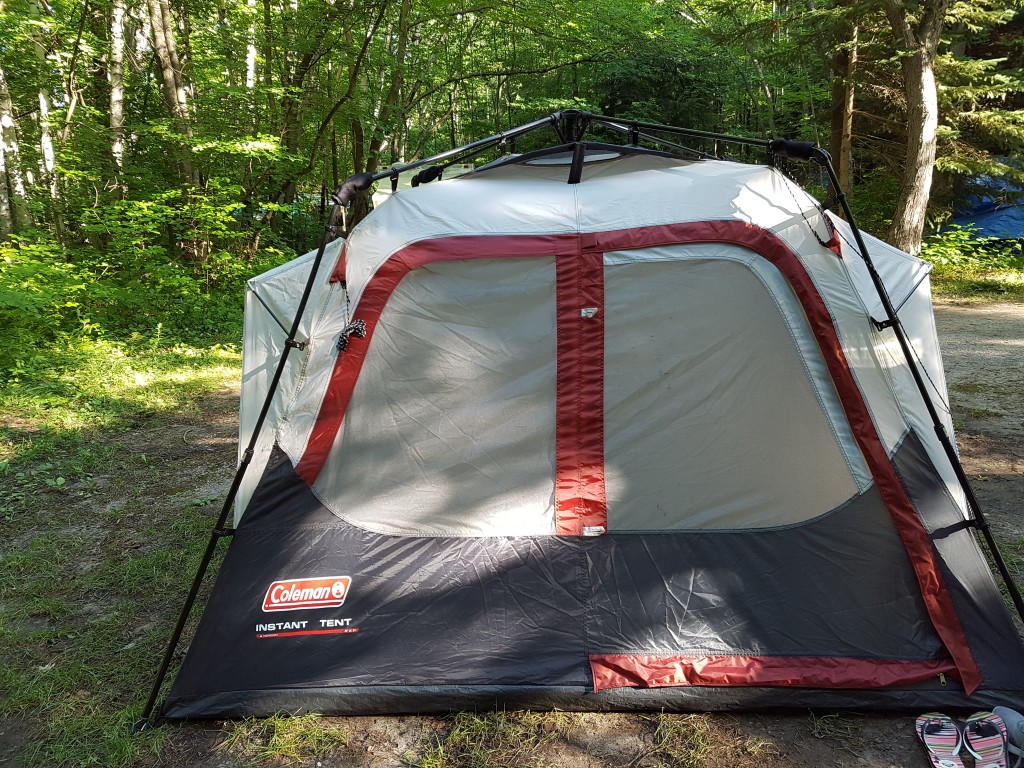 Our meals this year were pretty basic – dinner consisted of salad, hot dogs and smores and for breakfast I had fried eggs and salami.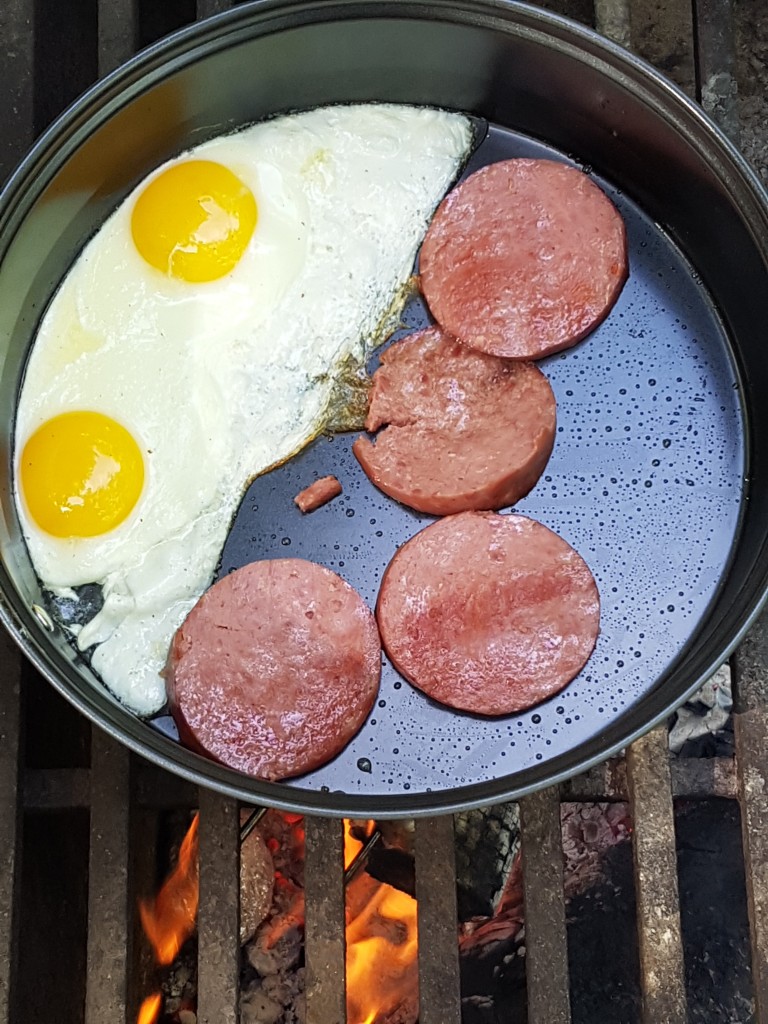 As for my thoughts about Sibbald Provincial Park:
Pros
-it's close to Toronto i.e. 90 minutes from downtown
-it has a lovely beach thats ideal for families with young kids i.e. its shallow
Cons:
– It's one busy park. I mean really busy.
I was smart and returned to the beach when it was pretty empty so I could capture this photo at sunset.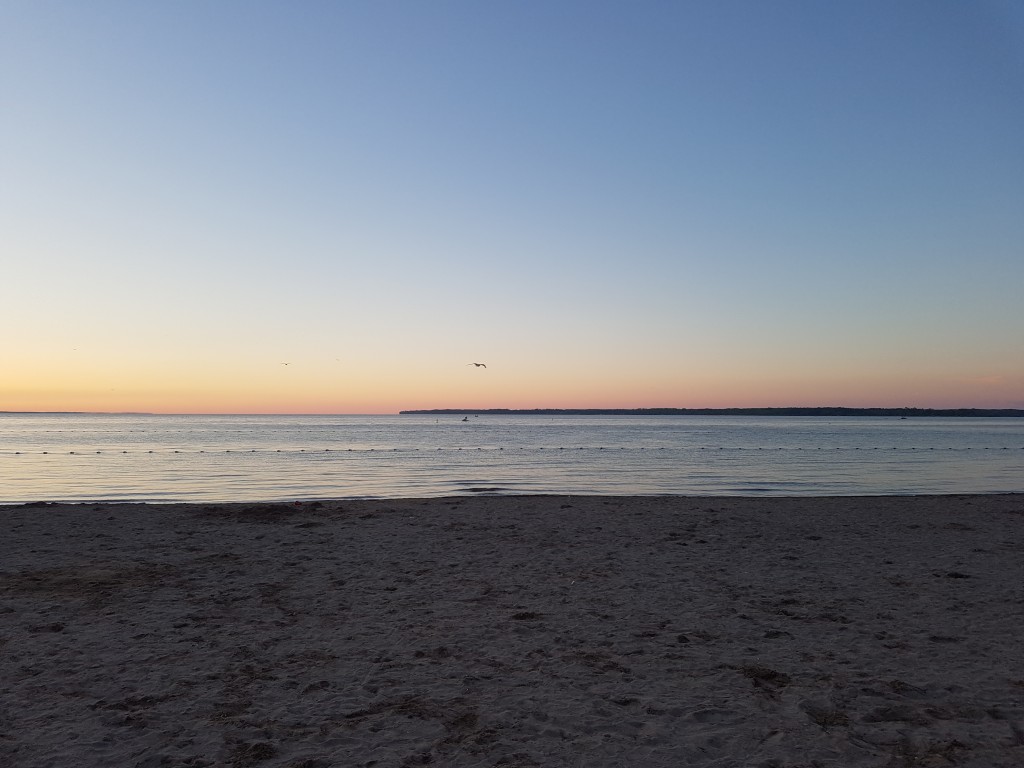 Looking forward to my blog post next year: Camping: Year 3. Wonder which park we will go to? Time will tell.
Hope everyone is having a wonderful summer!