It's now February 2017 and for many of us the Near Year is the start of developing the New You. However often we set unattainable health-related goals. (Um, far too often) Which is one of the reasons I'm not signing up for a 10k race.  I'm trying hard to have goals I can achieve!!
Plus there's competing information out there, which makes it difficult to understand how to be the healthiest version of yourself or to know where to start.
Heres' some interesting stats:
Half of Canadians find it difficult to maintain a healthy lifestyle yet 73 per cent wish they were healthier;
62 percent of Canadians make New Year's Resolutions and the most common resolution, according to 80 per cent of the country, is to live a healthier lifestyle;
Yet, the majority of the country (86 per cent) agree they never stick to their New Year's resolutions and many do not even attempt making health related resolutions stating it is too hard to stay on track.
Over one third (34 per cent) of Canadians are unaware of how to tackle resolutions
I've made an effort to use this Yoga App to help me improve my flexibility. I'm a disaster when it comes to flexibility and it's time to address this issue.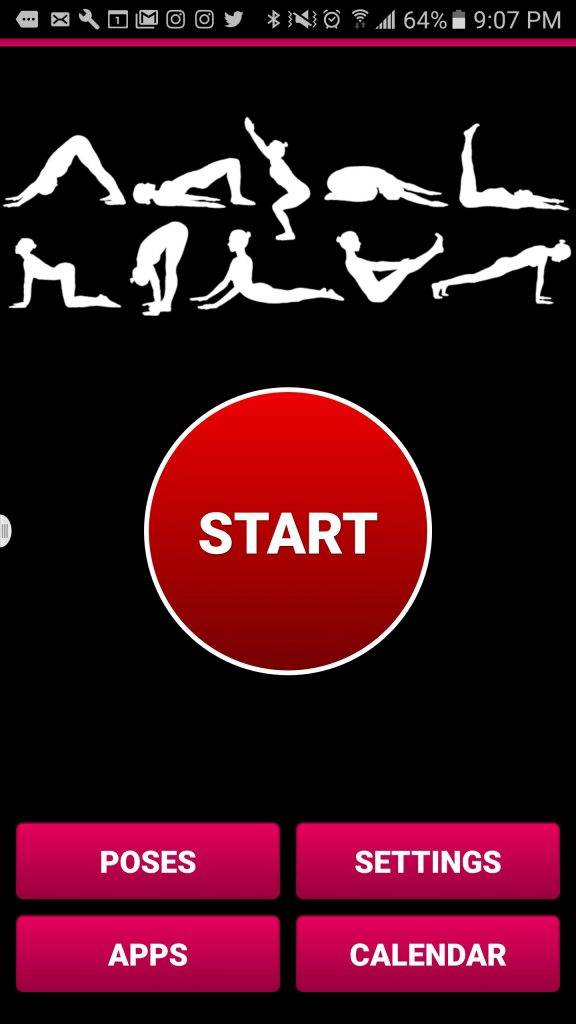 I'm also enjoying this app because it has a calendar embedded in it so that I can keep track how many days I actually did the 10 exercises. Here's what January looked like. Not bad eh? As you can see I started off strong and then got distracted with "vacation mode".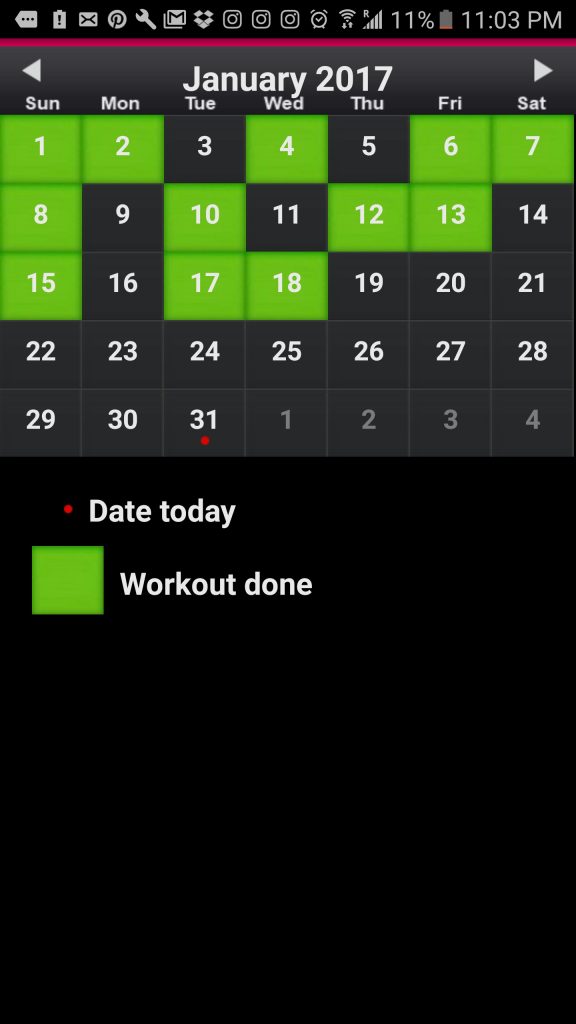 I'm also aware that I need some vitamins in my life!! With nearly 100 years of experience, Jamieson's team of experts have done the work for you and identified Multivitamin, Omega-3, Probiotics and Vitamin D as the four products Canadians should take every day as a foundation for healthier living.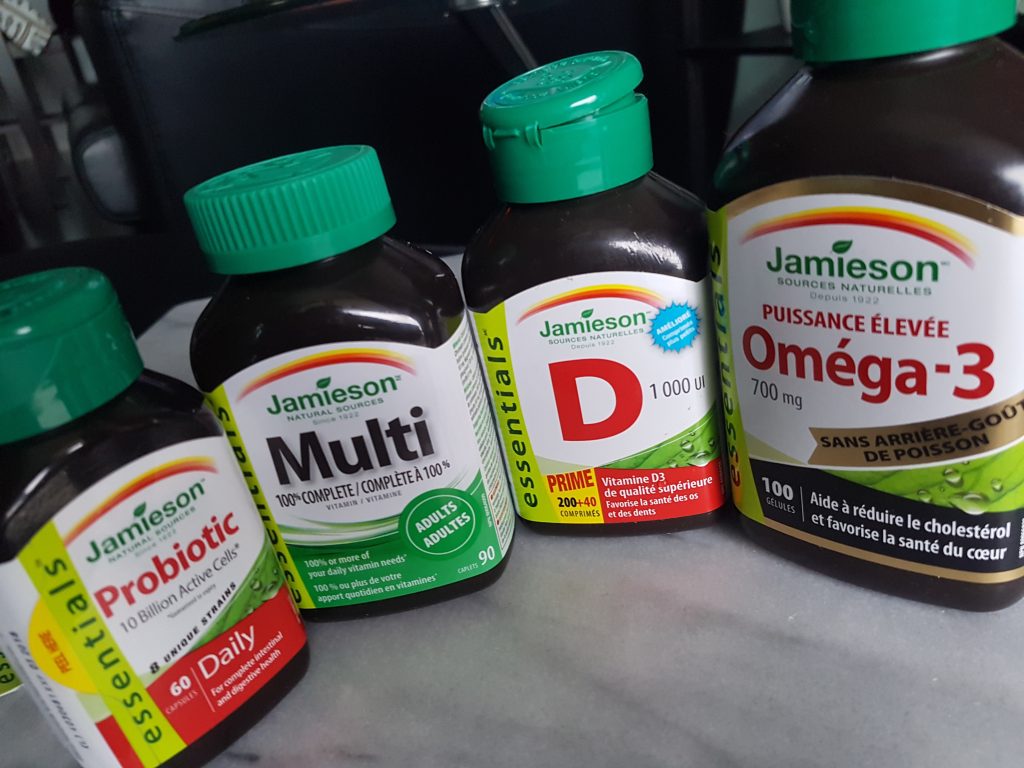 These four essential supplements provide me with a perfect foundation to baseline health, which targets my digestive system, heart, bone and whole body health.
I'm a big believer in the whole picture; exercising regularly, good food choices (I'm trying), getting enough sleep, and taking Jamieson vitamins. 
I'm also a huge fan of meatless Mondays. There's nothing like starting off your week with a lot of colourful healthy food.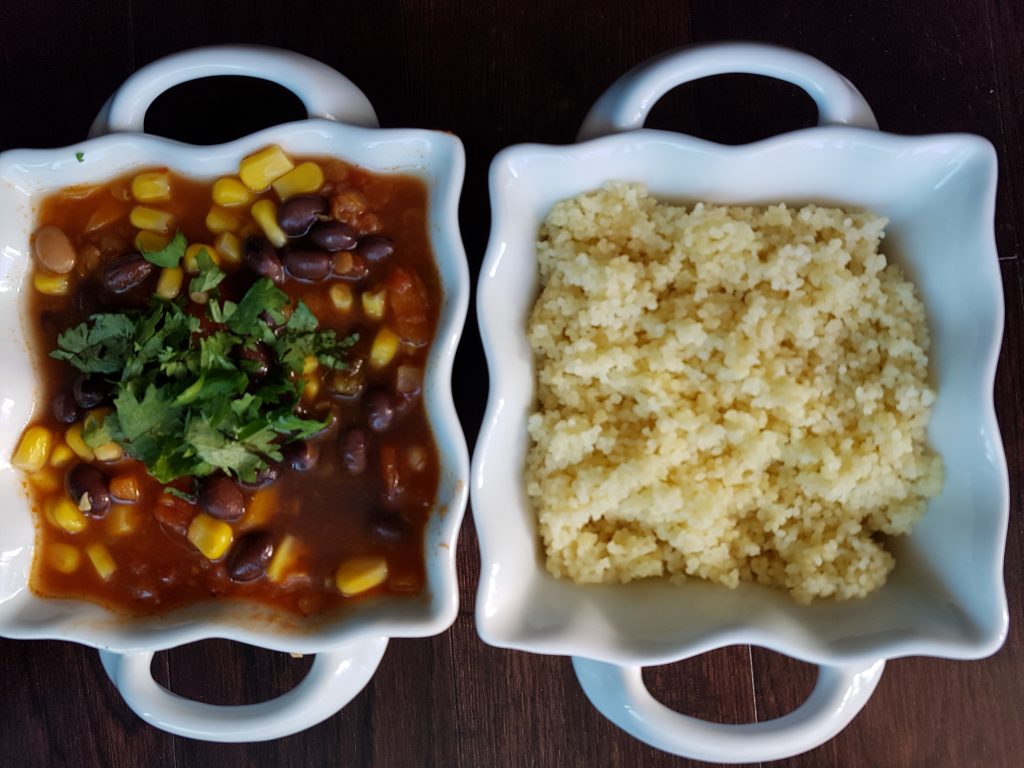 Here's wishing you a wonderful New Year that includes a Healthy New You and Jamieson Essentials too!
For more information on Jamieson Essentials visit jamiesonvitamins.com.
Disclosure: I was compensated for this blog post, however all opinions are my own