If you asked me "what is my definition of a healthy meal?"…this is how I would reply.
The meal would consist of fruit, veggies, protein and some carbs.  Now how would I ensure that these meals would appeal to kids?  Let's see…here's a few TIPS.
a) Make sure that the meal is colourful.  It's funny how presentation can go  along way!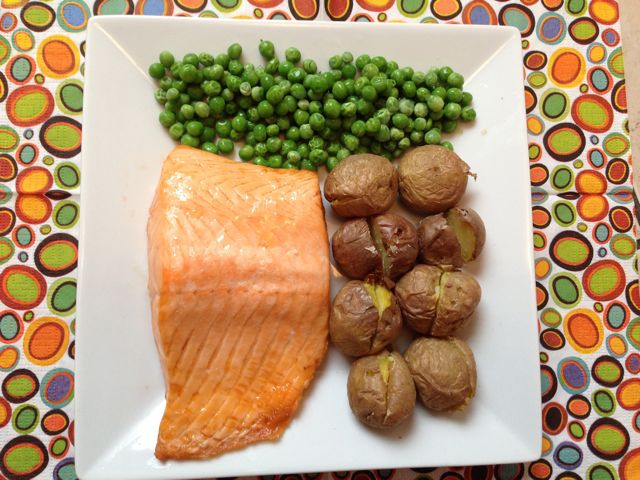 b) A deconstructed salad (see photo) is a great way for your kids to choose what THEY like. This is perfect for those families where one child doesn't like tomatoes and the other child does. (you know exactly what I mean..LOL).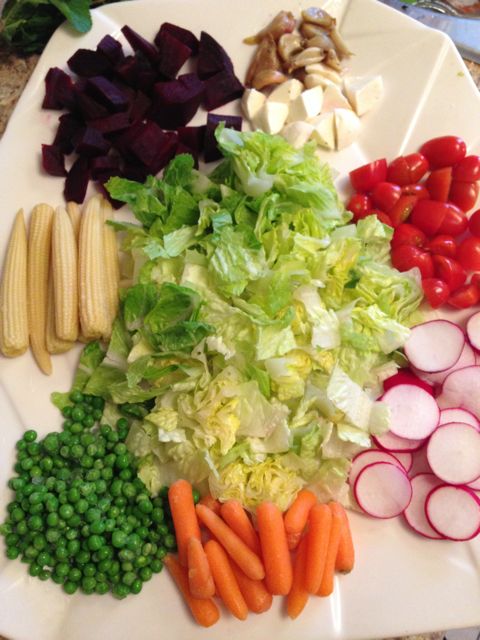 c) Have fun with your food! Again – presentation goes a long way. This is a photo of a homemade healthy pancake with just a touch of Nutella.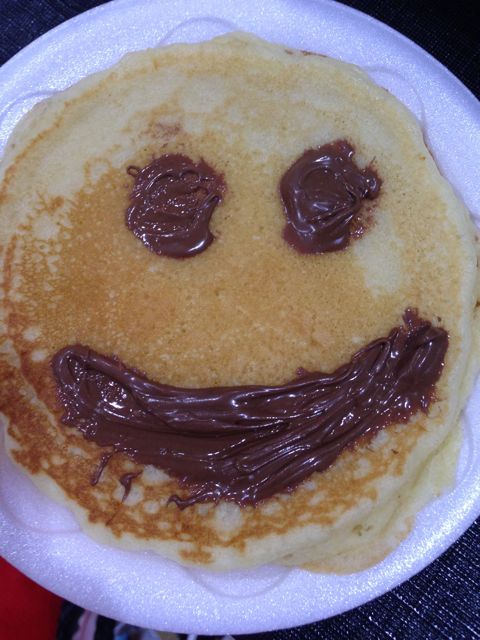 d) Invest in a Spiralizer and turn boring vegetables into FUN vegetables. Trust me – this works!!
To ensure that I stay within my budget, I always shop at No Frills so I can get the best prices and take advantage of using my PC Points.  I signed up for the PC app when I attended the launch of the PC Plus program back in May 2013. I've been a faithful user ever since. In fact I'm pretty sure I was downloading the app while Kathy Buckworth was talking about it at the launch. (yup – I'm an eager beaver when it comes to saving $$)
There is no doubt that making healthy meals is important to me and it's also important to me that I spend my money wisely. No question that the PC Plus program and No Frills helps me obtain my goals.
For more information:
No Frills: www.pcplus.ca
Instagram: #PCPlus
Disclosure: I am blogger participating in a program with No Frills. I have received compensation for this blog post however all opinions are my own.