I made Gazpacho the other night for the first time in a long time. I truly forgot how refreshing this soup is.
Seriously it took about 10 minutes to chop the veggies and in no time at all you will be enjoying a fabulous summer time soup.
This weekend is going to be H-O-T, so this soup would be ideal.  In fact I purposely didn't post this recipe till today! (there is a reason behind my madness. LOL)
See these ingredients? Simply wash them and start dicing.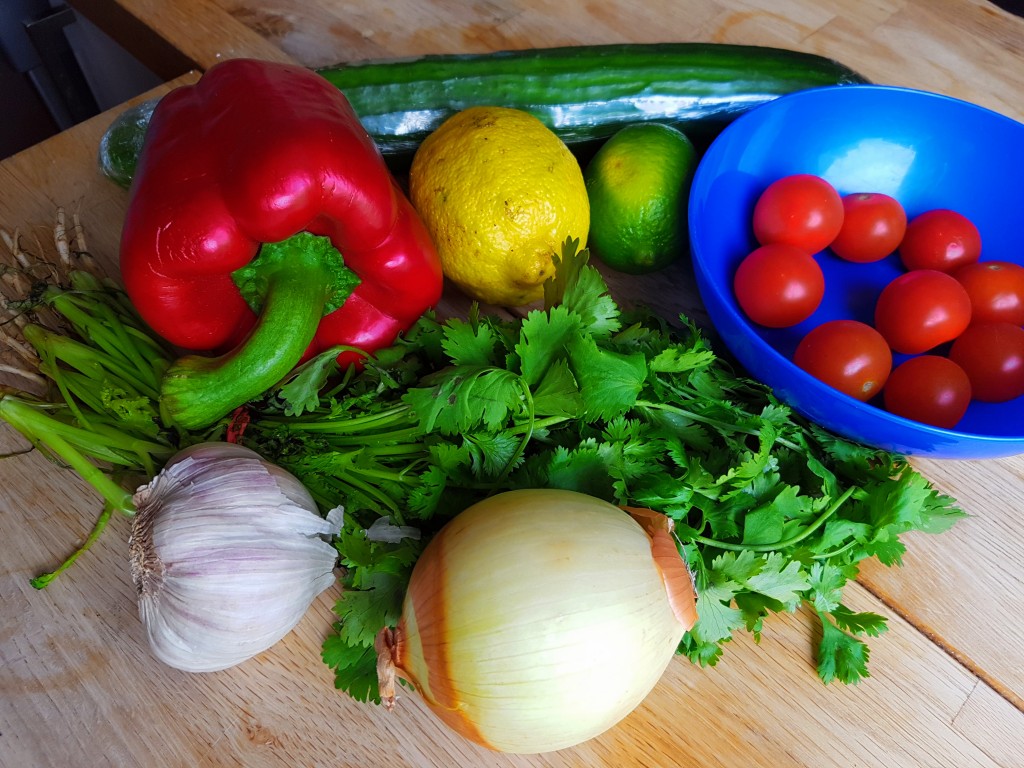 Soon you will have gazpacho once you add those diced veggies into the tomato juice! (plus some spices and other goodies)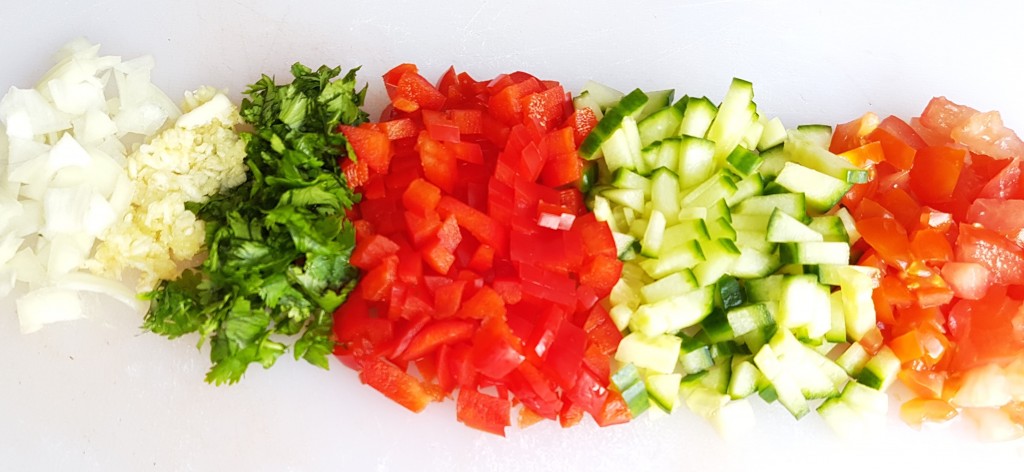 My Favourite Gazpacho recipe is from Moosewood Cookbook. 
Ingredients:
4 cups tomato juice (I use V-8)
1/2 cup finely minced onion
1 medium clove garlic, crushed
1 medium bell pepper, finely diced
1 teaspoon honey
1 medium cucumber, finely diced
2 scallions, minced (I didn't have any and my gazpacho was just fine)
Juice of 1/2 lemon
Juice of 1 lime
2 tablespoons red wine vinegar
1 teaspoon dried basil
1 teaspoon dried tarragon
1/2 teaspoon ground cumin
1/4 cup minced parsley or cilantro.
3 tablespoons extra-virgin olive oil
2 cups diced fresh, ripe tomatoes (peeled, seeded)
Salt, pepper, cayenne to taste
Directions:
1. Finely dice the onion, cucumber, green pepper, tomatoes, garlic
2. Add vegetables into the tomato juice
3. Add lemon juice, lime juice, honey, oil and spices.
*you could puree all the ingredients but I like my gazpacho chunky
4. CHILL and enjoy
Final Result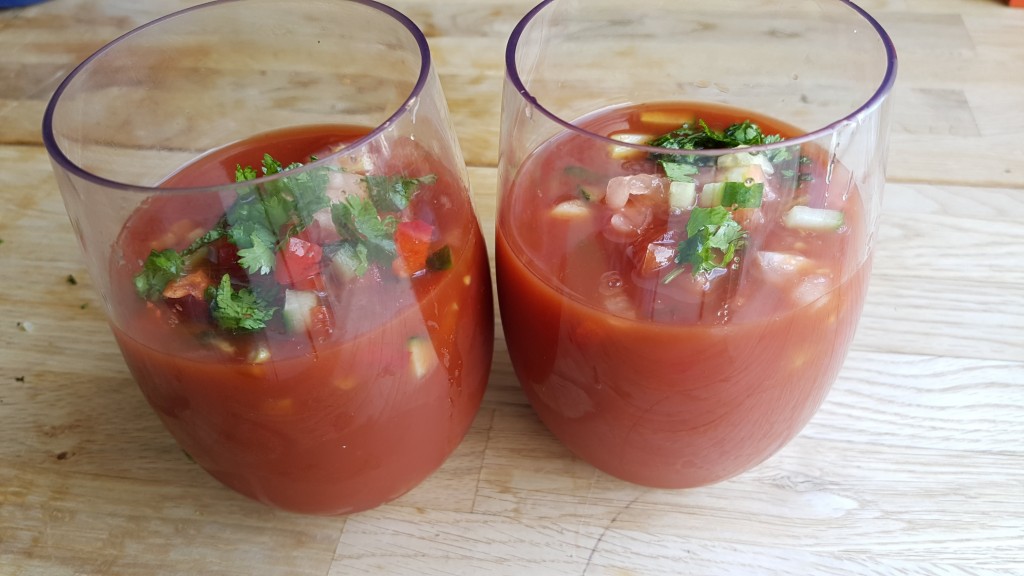 Happy Summer Cooking!!