Lately I've been entertaining a lot which is code for "I've been spending time on Pinterest".
As always Pinterest inspired me to put together the following menu:
-Carrot Soup
-Pineapple Coconut Quinoa
-Roasted Mushrooms in Browned Butter
-Pear/Apple Crisp
I was also inspired to set the table using some placemats I hadn't used in a while!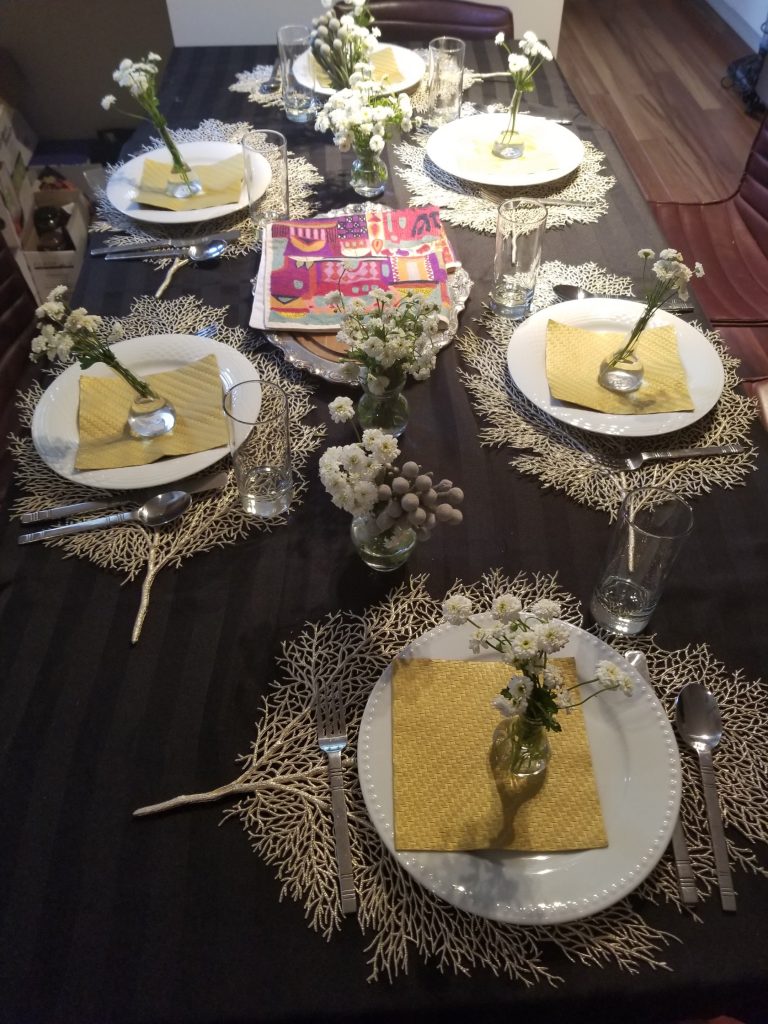 In particular I want to share the Pineapple Coconut Quinoa recipe with you. It was SO flavourful and not hard to make at all.
The flavour was due to these two ingredients: Dole Pineapple Juice and Cha's Organic Coconut Milk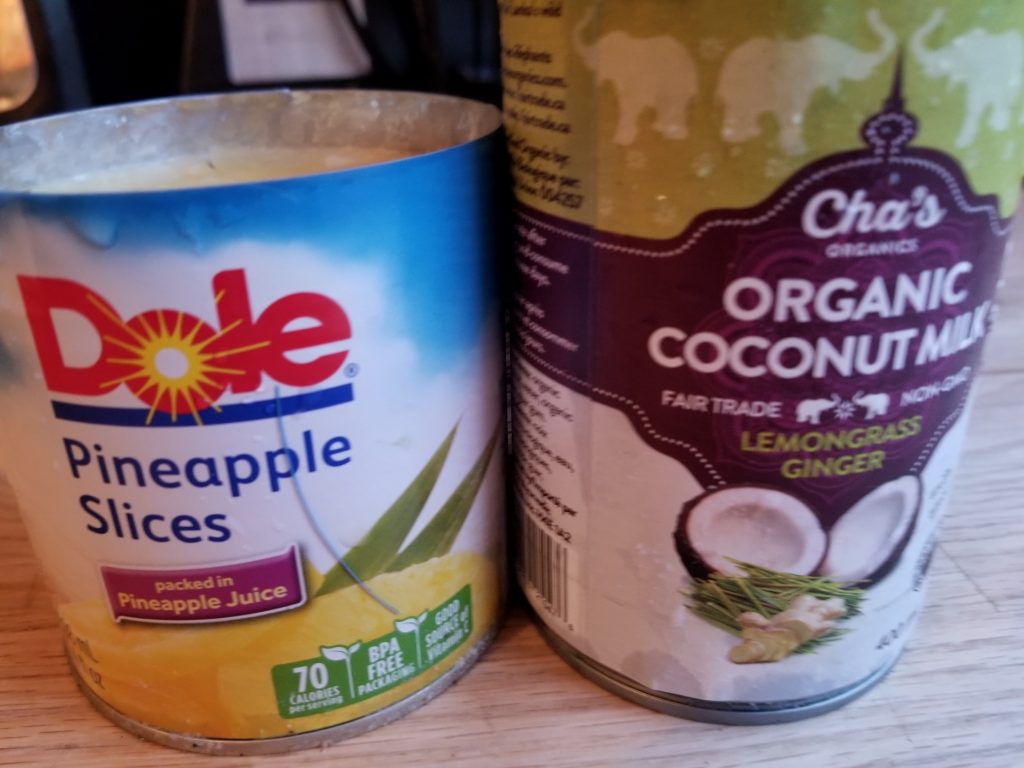 Hurry up and make this fabulous side dish – you won't be disappointed. Promise.
Recipe: Pineapple Coconut Quinoa (original recipe posted by www.theharvestkitchen.com)
INGREDIENTS:
1 cup coconut milk
1 cup unsweetened pineapple juice  (I used a can of pineapple and drained the juice from it).
1 cup quinoa, rinsed
1/2 teaspoon pure vanilla extract
juice of 1/2 lime
FOR THE MANGO SALSA
1 cup chopped mango
1/4 cup cilantro, chopped
1/4 cup red onion, minced
2 limes, juiced
DIRECTIONS:
This is the interesting part – heat the pineapple juice and coconut milk in a saucepan over medium low heat.
Then add the quinoa and bring to a boil.  Reduce heat to low.  Add the vanilla and lime juice.
Cover and simmer on low for about 17 to 20 minutes or until most of the liquid has absorbed, but still a little moist on top.
Remove from heat and set aside.
Lightly fluff with a fork. (an important step)
Add chopped mangoes, coriander and red onion. Feel free to add a touch of lime juice as well.
Final Result: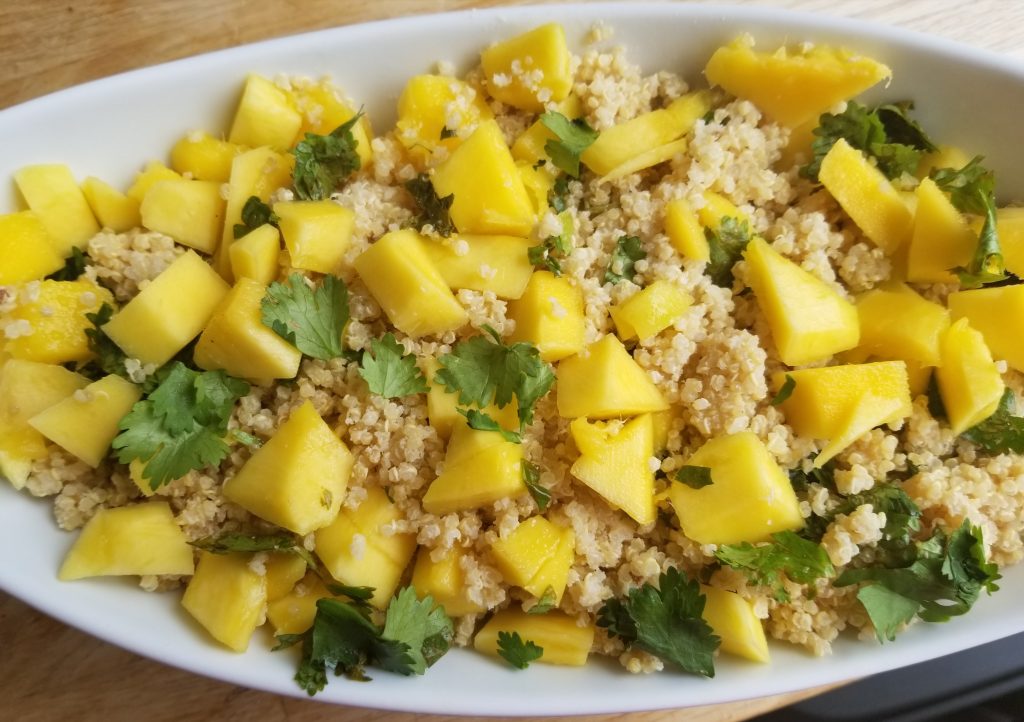 Not only did it taste amazing but I was happy the way it looked as well!!